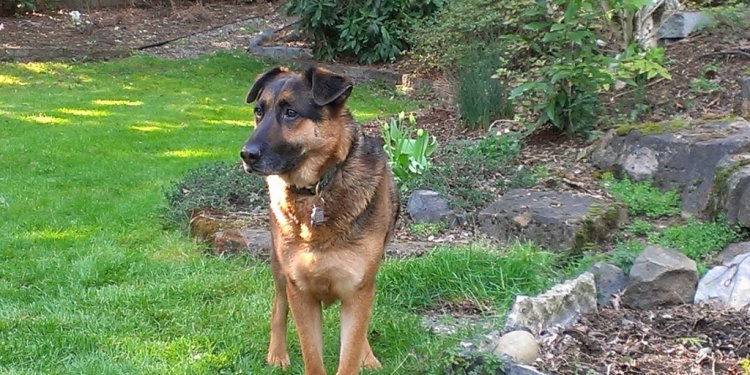 German Shepherd Dog toys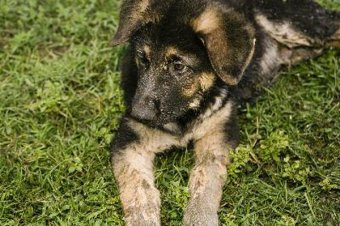 They may be small, but German shepherd puppies eventually turn into toy killers.
No dog toy is indestructible, especially when locked in the jaws of a German shepherd, but some come pretty close. Shepherds are notorious chewers and the last animal most toys will ever see, which makes it all the better when you find a stuffed alligator that thwarts your shepherd's plans of toy ruination.
Rubber
Thick rubber toys can withstand the powerful jaws of a German shepherd, even one that makes it his sole goal to break down the toy into tiny pieces. But plain old rubber is only going to entertain your dog for a few days. Instead, choose toys that squeak, roll easily or dispense treats. Some shepherds enjoy a ribbed texture on rubber toys; it feels good on their gums. Thin rubber rings or bones aren't usually well-suited for shepherds, as they break apart too easily.
Plush
Soft, plushy toys aren't usually synonymous with German shepherds, but dog toys have come a long way. Those that only have one or two layers of material probably won't last more than a few days of being thrashed about, but plush toys that have been sewed multiple times with multiple types of material can last nearly a lifetime. They're tough enough to withstand direct gnawing, even from a full-grown shepherd. If your shepherd doesn't go for the throat of new toys, less durable plush toys and even stuffed animals for children are OK for a few months.
Bones
Although your dog would almost certainly disagree, rawhide bones are off-limits, even compressed rawhide. They break off too easily in the mouths of strong chewers, like German shepherds. Long-lasting and durable bones, such as femur bones, provide years of teeth-grinding action and without the dangers of your dog breaking off and swallowing tiny pieces. To keep your pup busy for a few hours, give him stuffed femur bones, where you can slide a dab of peanut butter or other type of food in the middle of the bone.
Ropes
A variety of ropes exist, from a single rope with two knotted ends to two ropes joined together by a bone in the middle. Those that have knotted ends and a knotted middle are best and less likely to break apart. If you want to join in on the action, choose a handled rope.
See also:
Share this article
Related Posts