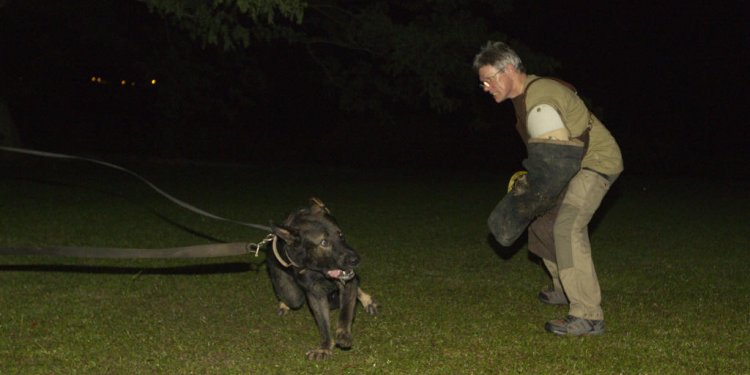 German Shepherd Dog Club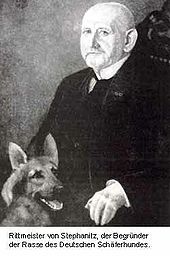 Copyright © 2015 GSDCC Inc. | All Rights Reserved.
No content, including images, may be used from this website without written permission from the GSDCC Inc.
WELCOME TO THE GERMAN SHEPHERD DOG CLUB OF CANADA
Max von Stephanitz is credited for developing the breed. He was a career cavalry officer and spent some time serving at the Veterinary College in Berlin. Here he gained valuable knowledge about biology, anatomy, and the science of movement all of which he later applied to the breeding of dogs. He was promoted to Captain in 1898 and shortly after took his release.
He used many of the techniques utilised by English dog breeders of the period. He was primarily interested in improving the German shepherding dogs because they were local and were the working dogs of his time. Stephanitz enjoyed attending dog shows and observed that there were many different types of shepherding dogs in use in Germany but there was no breed standardization. He greatly admired those dogs with a wolf-ish appearance and prick ears who also were intelligent, had sharp senses and willingness to work and believed that he could create a better working dog that could then be used throughout Germany.
In 1889 Captain Max von Stephanitz began the standardization of the breed. It all started at a dog show in Karlsruhe in western Germany. A medium-sized yellow-and-gray wolflike dog caught his attention. The dog was of the primal canine type, supple and powerful, and possessed endurance, steadiness, and intelligence. He was a working sheepherder, born with this ability, requiring no training other than direction and finish to become proficient at the task. This dog, Hektor Linksrhein, was purchased by von Stephanitz, renamed Horand von Grafrath, and became the first registered German Shepherd Dog.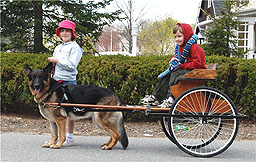 On 22 April 1899 Stephanitz founded the Verein für Deutsche Schäferhunde (S.V.) with his friend Artur Meyer. Three sheep masters, two factory owners, one architect, one mayor, one innkeeper and one magistrate joined them as co-founders. Along with establishing a breed standard the S.V. also developed a Zuchtbuch (Breed Register). Twenty years later they published the Körbuch (Breed Survey Book), which determines a dog's suitability for breeding based on their physical and mental characteristics, and not based solely on show wins. Under Stephanitz's guidance the S.V. became the single largest breed club in the world and it was his idea to introduce the breed to other types of work such as delivering messages, rescue work, sentry duties, and as personal guard dogs. The German Shepherd made its world debut in these roles during the First World War.
The German Shepherd Dog Club of Canada Inc. (GSDCC) is the country's oldest active specialty breed club. Since its inception in 1922 the Club has developed a distinctly national profile with member and affiliated clubs from coast to coast. We are not a registry service, the Canadian Kennel Club is the registry for all breeds in Canada. We are a club built to promote the breed and work as a strictly volunteer service to offer venues of all the German Shepherd can do. They are the most versatile of breeds as they have proven to be able to do almost anything asked of them. The most popular venues are Conformation (judged by a written standard), Herding, Obedience, Agility, Tracking, Rally, Carting, Search and Rescue, Police work; the list goes on.
Being as this is a Club run by its members and that depends so much on its volunteers to keep the Club's functions going and promote the breed,
we are always looking for new members to join us in this venture.
Join us in the love of this breed and its versatility by becoming a member and volunteer.
Any Club can only be as good as its members.
We wish to thank all those that donated photos for this site.
The history of the German Shepherd Dog
The German Shepherd Dog is one of the most popular breeds today. They
are a relatively new breed of dog, whose origins date to 1899. As part of the Herding Group, the German Shepherd is a working dog developed originally for herding sheep. Because of their strength, intelligence and abilities in obedience training they are often employed in police and
military roles, in forces around the world.
Due to their loyal and protective nature, the German Shepherd is one of
the most registered of breeds. Because of their loyalty and intelligence, they are mostly desired as pets around the world. They are so devoted to
Share this article
Related Posts