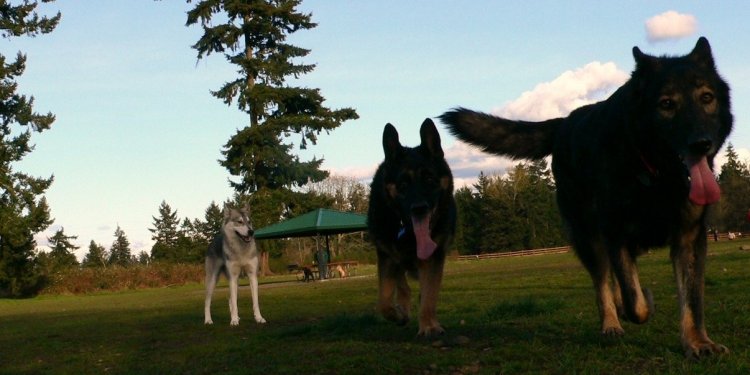 Breeding German working Shepherd Dog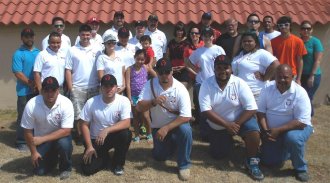 2013 Seminary
ALPINEK9 - JINOPO - LEGENDARY K9 SEMINAR 2013
Due to a great success and many requests AlpineK9, Legendary K9 and JINOPO are repeating and expanding seminar which was originally conducted in 2010, 2011, 2012 and now in 2013 in AZ USA.
The 2013 seminars will be two days seminars.
One in Surprise (Phoenix) Arizona and the other in Puerto Rico (details are below).
Topics will be:
z Pohranicni straze history, genetics and selection tests for breeding.
1. History of z Pohranicni straze kennel
2. Bloodlines used at z PS and their most significant stud dogs
3. The ways of selecting stud dogs and females for the z PS breeding program
4. GSD genetics in practice, conformation, temperament
5. The influence of outside environment on the formation of the temperament of service dog.
Jiri Novotny
Types of personal protection in principle ( Sport and Civil) and problem solving ( dog not outing, coming and so on)
Hans
Everybody is encouraged to bring their Dogs and Pedigrees for Evaluation by Hans and Jiri Novotny.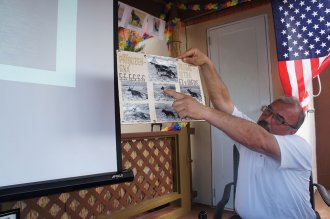 There will be Q&A session.
There will be a Barbecue party at Hans's house in Surprise and at Roger's house in Puerto Rico in the evening of day one.
Cost : 5.
Dates:
Seminar #1
Surprise Arizona: March 9th and 10th
For more info contact Hans at 623-388-5000
Accommodation:
Hampton Inn & Suites Phoenix-Surprise
more expensive 7 2 queens or 2 2 queens and sofa sleeper, dogs OK, place of the seminar.
14783 West Grand Avenue, Surprise, Arizona, USA 85374
Motel 6 Phoenix Sun City - Youngtown #22
starts at $35.99
11133 Grand Avenue
Youngtown, AZ 85363
(623) 977-1318
Best Western Inn and Suites of Sun City
$71.99 (Starts at) Dogs OK in some rooms.
11201 Grand Ave
Sun City, AZ 85363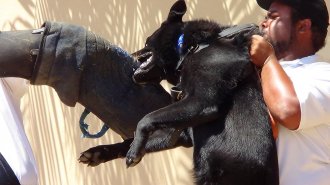 (623) 933-8211
Seminar #2
Aguadilla: Puerto Rico: March 16th and 17th
For more Info contact Roger and get pass.
787-546-9672
Accomodation:
We recommend La Cima
Phone # 787-890-2016
Let's LEARN and have FUN! HANS, JIRI, ROGER
The Jinopo group of breeders and Jiri Novotny have an exclusive arrangement with A1K9 within the United Kingdom and Ireland.
Our dogs and puppies are exclusively available through A1K9 in those countries.
Any other breeder or individual claiming to have an association with, or endorsement from, either Jinopo or Jiri Novotny is trading under false pretences. We do not and will not support or endorse any breeding program within the UK or Ireland.
Any kennel claiming to have an association with Jinopo or the former Pohranicni Straze breeding program is being dishonest.
Any enquiries from those territories must be directed to A1K9.
Gina Jipo Me has ended her competition career by taking part in ZVV3 National Championship that took place on 22.9.2012 in Volenice/Pribram. She placed overall 4th place with 270 points (91/84/95) and won the best protection of the event!

In July 2012 Jinopo was proud to receive a delegation of high ranking oficials from Egyptian Army in order to offer them service dogs for their various needs.
Between 30. January 2012 and 1. February 2012 Jinopo was visited by world renowned kennel von Haus Antwerpa in order to breed with our stud dog JAGO Jipo Me. We believe that his is a great honour not only for us but for the whole canine world in the Czech Republic. Especially if they had to pass on their way Germany - the home of origin and creator of German Shepher dog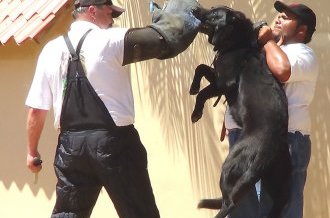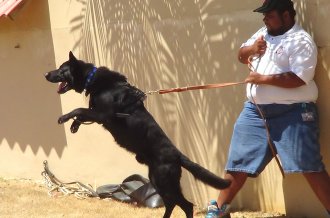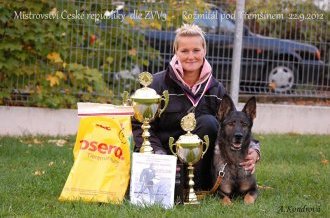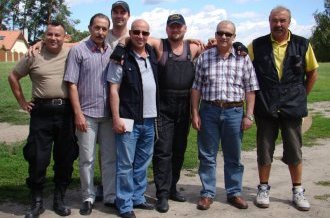 Share this article
Related Posts