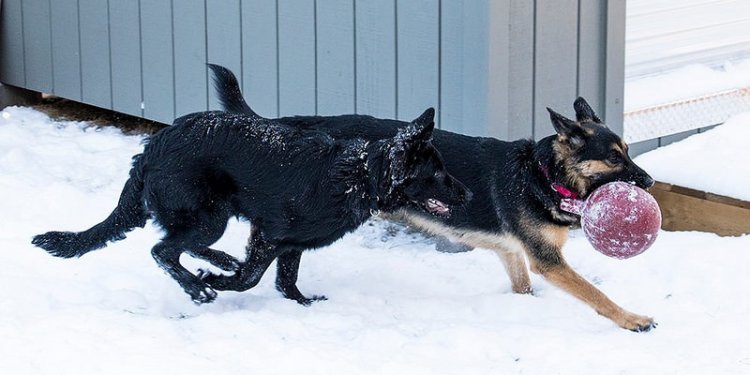 GSD Working dogs

What Is Schutzhund?

By Moc Klinkam
Schutzhund (pronounced "SHUTS-hund, " where the "" sounds just like "book") is a German word meaning "protection dog". It was first developed in Germany at the turn of the century as a comprehensive test of the German Shepherd Dog to evaluate its suitability for breeding as a working dog.
One hundred years later, many thousands of German Shepherd Dog owners and breeders worldwide continue to utilize Schutzhund as a test of their breeding program. USA members also compete in the sport of Schutzhund because it focuses on developing and evaluating those traits in the dogs that ensure outstandingly reliable and confident companionship.
The superior working German Shepherd Dogs that achieve their Schutzhund titles are selected by discriminating breeders of the German Shepherd Dog in America and around the world to be their foundation sires and dams. Schutzhund is a cornerstone of breedworthiness evaluation upon which many historically proven working, sporting, and companion German Shepherd Dog bloodlines have been established.
The core Schutzhund titles - SchH1, SchH2 and SchH3 - require successful completion of three distinct phases: tracking, obedience, and protection. While dogs of other breeds are often seen competing at Schutzhund trials, this breed evaluation test was developed specifically for the German Shepherd Dog. Schutzhund is intended to demonstrate the dog's sound temperament, intelligence, and utility. The three phases of the Schutzhund trial tests and evaluates the dog's mental stability, endurance, physical soundness, scentwork, work ethic, courage, and trainability. These characteristics are at the core of the German Shepherd Dog Breed Standard.
The Schutzhund Trial There is nothing quite so exciting as a Schutzhund competition. The typical Schutzhund trial will feature a number of dogs showing for Bh, the basic obedience degree, or for their tri-phase SchH1, SchH2, or SchH3 title. The endurance test, the AD, is often offered early in the morning while other dogs are on the tracking field completing their Schutzhund 1, 2, or 3 tracking phases or showing for the advanced tracking titles, the FH1 or FH2.
Beginning with tracking on grass, sod, or plowed earth, a Schutzhund trial continues throughout the day. Immediately after all of the dogs complete their tracking phase and the judge critiques and scores their performance, the second phase, obedience, is conducted back on the trial field. Again, the judge will evaluate each dog's performance and report to all in attendance the formal critique of the team and the score for that phase.
The third and final phase, protection, rounds out a thrilling opportunity to watch many of the dog and handler teams achieve the victory of a new title by successfully completing all three phases with satisfactory scores.
Nationwide Events With hundreds of Schutzhund clubs across the United States, you can usually find one near you. Just about any time of year you will have the opportunity to observe an exciting Schutzhund trial or the natural drama of watching a German Shepherd Dog tending the flock at a herding trial.
Share this article
Related Posts