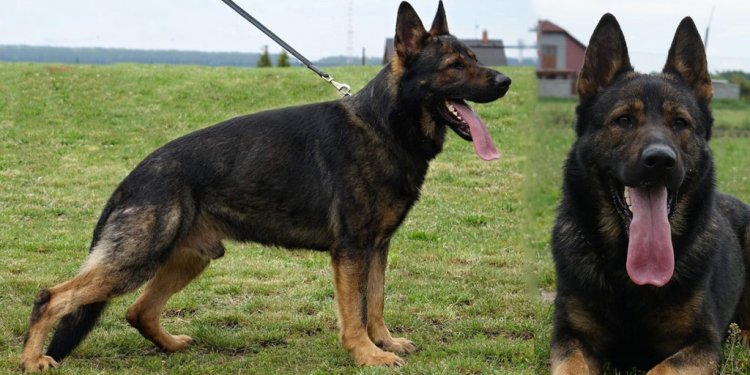 German Shepherd Trained dogs
Welcome to New Sentry K9. You've come to the right place. You likely found us by searching in Google for "dog training spring hill fl, dog boarding spring hill fl, German Shepherd puppies spring hill fl" or many other search terms we can be found for. You may have also watched one of our YouTube videos showing some of our beginning and advanced dog training sessions.
We are German Shepherd Breeders
We breed only quality, working line German Shepherd Dogs. If you're looking for a German Shepherd Breeder in Tampa, Florida, or throughout the United States, we have the dogs for you. Our knowledge of the breed, along with 25 years in law enforcement gives us a unique breeding perspective. Our German Shepherd Puppies have went on to work in law enforcement, as well as performing in dog sports. We only breed dogs that have proven they can do the work, and have long family histories of titled working dogs. We guarantee hips and health. Please inquire for details. Are you ready for a new addition to your home? Check out our available puppies page.
We are dog trainers
From basic and advanced obedience to specialty work in tracking and protection, we are your number one source for dog training in the Tampa Florida area. We serve clients from Sebring to Marion and Citrus Counties, and Pasco to Hernando, Pinellas, and Sumter Counties. Our personalized, one on one training gives you and your dog the tools for success. Our years of experience gives you the knowledge to shape your dog's behavior in positive, fun ways while correcting unwanted behavior before it gets out of hand. Our board and train program is perfect for busy families that can't dedicate their time to a full time training regimen but need an obedient dog in the household. For a more detailed description of the training we offer, be sure to check out our training page. We are also AKC Certified trainers and offer AKC K9 Good Citizen evaluation and training. Once your dog successfully passes the CGC testing criteria, they will be awarded a certificate and their official AKC CGC title.
We are a boarding facility
We are dedicated to making sure your family pets are well cared for and get plenty of fun exercise during their stay with us. We truly believe that loving care, and lots of affection can overcome the most nervous of animals during their stay. We make every pet comfortable, and every stay as fun as possible. We recognize how important your pets are to you, and your family. When you are away, you can be assured that your pets are SAFE and SECURE with us. Click through to our boarding page for more information and to submit health documentation for an upcoming stay.
Share this article
Related Posts