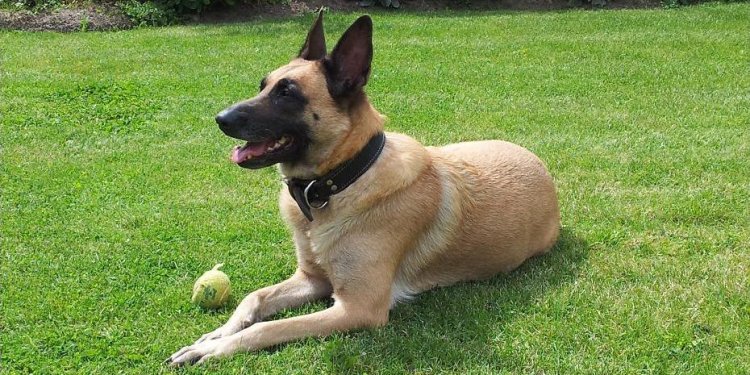 Are German Shepherds herding dogs
It is refreshing (and hopeful) that I have received several inquiries about training GSDs in herding. The Germans say there are only two basic principles in conditioning a dog to do what they call die Arbeit (the work).
No sheep has any business OUTSIDE the flock.
No dog has any business INSIDE the flock.
Needless to say, it is the dog's job to put stray sheep back into the flock without going into the flock himself to frighten the "obedient" sheep. That's really all there is to it. How do we make that happen?
First, you need at least four or five sheep that are accustomed to working with a large dog. Then, you condition the dog that when it moves, it must do one of two things:
(A) "Flank" off the flock. That is to say, move more or less perpendicular to the position of the flock, as demonstrated in Diagram A below.
Diagram A; D=dog; S=sheep; Arrows show direction of movement.
- or -
(B) Move alongside the flock without turning in on the flock before it reaches the head sheep, where the dog will instinctively turn in just enough to slow the head sheep. The pup will probably actually stop the sheep and turn them toward the stockman, because of his lack of experience. See Diagram B below.
Diagram B
Remember, whether the sheep are moving or standing still, if the movement of the dog is perpendicular to the sheep's position, then parallel to the flock's movement, the flock will be where it belongs. If the dog is chasing or following behind the sheep, or of it is circling wildly, the dog is not finding the balance that puts pressure in just the right place and the flock will not go where it should. The sheep will either be stopped or panicked.
Share this article
Related Posts