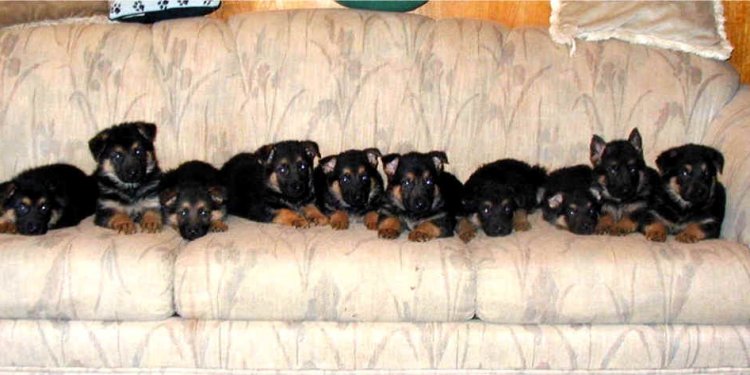 Texas German Shepherd puppies
Dog adoption saves lives. Adopt a dog and you'll have a friend for life! Contact us, or contact another local humane society, animal shelter or SPCA.
Cities, Towns, and/or Counties We Serve:
ADOPTER REQUIREMENTS
1. Be an adult with the responsibility for maintaining a household.
2. Live in the Central Texas Area, within 4 hours driving distance of Austin.
3. Have an ID verifying address, such as a driver's license.
4. Be willing and able to provide veterinary care and training of the dog
5. Have a suitable fenced yard prior to bringing the dog home
6. Fill out the Adoption Application Form
7. Under-go an interview with our Director
8. Allow an inspection of your home
9. Receive approval for adoption from our Director
10. Sign the Adoption Contract
11. Pay the Adoption donation
About Our Rescue Group:
Our Mission
German Shepherd Rescue of Central Texas strives to save German Shepherds and German Shepherd mixes from neglect, abuse, and premature death. We give rescued
dogs a chance to have the good life they deserve through rescue, adoption, referrals, and behavior counseling. We do not sell dogs. We adopt intelligent, sensitive beings
into homes where their personalities and potential will be valued.
German Shepherd Rescue of Central Texas is a non-profit organization run by volunteers. Equipment and supplies are purchased using the personal funds of our
volunteers, or are donated or purchased using contributions and adoption fees. If you would like to contribute, please read about how you can help.
Our Adoption Process:
ADOPTION DONATION(S) ~ $250.00
This adoption donation helps to recover a least part of the cost of shelter release fees, spay/neuter, de-worming, shots, and other vet bills as well as food, and flea/heart worm preventative. All of our dogs are spayed/neutered before adoption, are current on all shots, and on heart worm preventative. Additional contributions are gratefully accepted.
IMPORTANT ADOPTION POLICIES
1. German Shepherd Rescue .Central Texas does not do out of state adoptions
2. German Shepherd Rescue Central Texas does not adopt very young puppies (8 wks to 6 mos) to families with infants & toddlers.
3. German Shepherd Rescue Central Texas reserves the right to refuse adoption to anyone who does not meet the requirements listed above or who is determined to be an unsuitable match for our dogs based on the interview process, the home check, and/or responses and references submitted.
4. German Shepherd Rescue Central Texas does not discriminate based on race, gender, religion, or national origin.
Our Adopted Pets:
We have helped lots of pets connect with loving and caring owners. Check out our adopted pets list!
Share this article
Related Posts