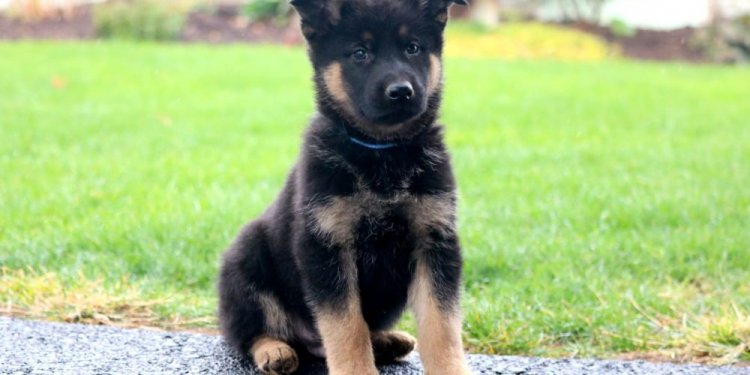 German Shepherd puppies Wyoming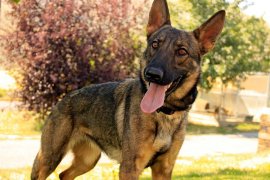 Black Baron is here and is wanting his own family for Christmas.. He is a quiet guy, just liking to hang out around with you. He is a homebody, preferring to be in the house with you also. It is hard to get good pics of him, because he wants to be close to you. Baron is 5 yrs old, his owners decided to dump him at a shelter instead of training him. He does need some leash obedience work still, but he is much better, and he can be pushy with other dogs and cats, but just needs to have someone tell him that they are boss and not him!! He is very sweet tempered and loves all people. Baron LOVES to play ball with kids..He is totally housebroke and great in the house. He weighed in at 108# when he first arrived at the shelter in June.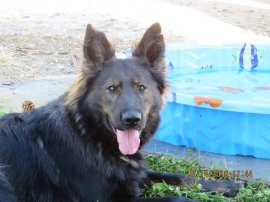 Now he has been on a restrictive diet and is down to 89.5#'s. He will make someone a great buddy!! Baron also gravitates to older folks and lived with another dog and cat.
Kona is such a sweet and loveable girl, she gives great kisses and wants always to be by your side. She is approximately 2 yrs old, is very thin right now from too much kennel exercise, only weighing in at 50 pounds...we are working on fattening her up with her new grain free dog food. Kona is definitely a Malinois, with maybe a touch of GSD in there, her size, shrill bark, high energy, athleticism, (she hops in the back of the truck like a cat). She is hilarious with the hose, when I filled her water bucket in her kennel, she slopped up the water from the hose with her mouth, then proceeded to snap at it, sooo funny, wish I had my camera then!! She does need some work on introducing slowly to other dogs, she wanted to bark at my horses through the fence, I don't think she knew what they were, those big hairy dogs!!! LOL. She did correct easily however. Some time will be needed with her on obedience training, she doesn't know too much..she is crate trained, rides awesome in the truck, and loves her treat of a small bit of ice cream on the road!!!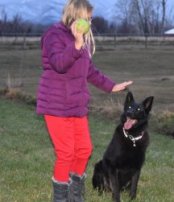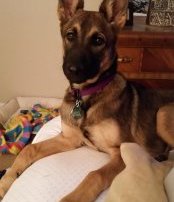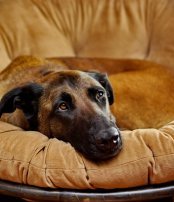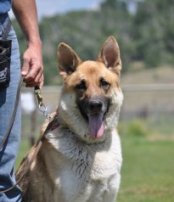 Share this article
Related Posts