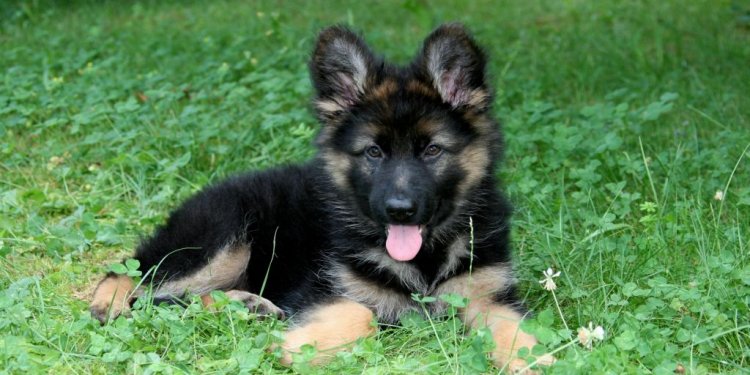 Pics of German Shepherd puppies for sale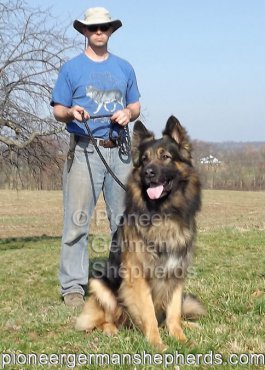 King Shepherds are a mixed "breed in development" not accepted by the American Kennel Club (but have their own registries) and are a . Our breeding dogs are registered with the American Kennel Club and are purebred German Shepherd Dogs. However, there are many people that loosely use the term "King Shepherd" to apply to any oversized German Shepherd, and also use the terms "King German Shepherds", "King Size Shepherd" or "King Size German Shepherd", which is fine because it denotes the size of the dog, not the breed. However, we do want to clarify that while some of our dogs may share German Shepherd relatives in the pedigrees, ours are not the same as the registered King Shepherd breed of dog.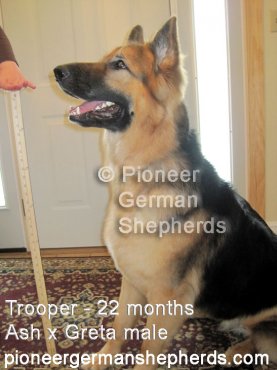 An example of our dogs would be pictured below, Ash, who is one of our oversized German Shepherds and our foundation male. At maturity, he measures 30" at the shoulder with a weight of around 135 pounds. He is a large boned German shepherd with a broad head and an impressive stature, but unlike King Shepherds, is an AKC registered German Shepherd and a type that we are striving for. More examples are the pictures above that show some of our previous adult puppies we have produced standing or sitting next to a 3 ft yardstick for size comparison.
We have produced some male puppies that are even LARGER and HEAVIER than him, and would be comparable to the King Shepherd breeders standard in size. On average a dog at a healthy weight (NOT fat!) from us ranges as follows:
Females: 80-100+ pounds at maturity, 25-28"+ at the shoulder
Males: 100-140+ pounds at maturity, 27-32+" at the shoulder
As you can see in the slideshow above, we strive to produce dogs that are large, have a broad head, large bone structure, an "old fashioned German Shepherds" straight-backed appearance as well as a calm demeanor. Also like King Shepherds, our dogs come in both the long coat as well as short coat varieties in all colors ranging from sable, to black and tan, bicolor, solid black as well as large white German Shepherds.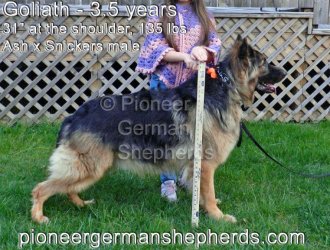 While this may be similar to the King Shepherd breed standard, our dogs are AKC registered GIANT German Shepherds.
Again, while our dogs may look very similar and be indirectly related through the specific larger German Shepherd Dog lines used to incorporate into the King Shepherds, we are NOT King Shepherd breeders and our dogs are NOT the registered King Shepherd breed of dog, as our breeding dogs are AKC registered large German Shepherds that differ from most as they are GIANT in size.
With most German Shepherds, they tend to be 22-26 inches at the shoulder, and around 65-90 pounds on average. Our dogs are of a comparable size to King Shepherds, where the average height is 25+ inches at the shoulder, with usually a minimum of 85 pounds to much more. However, as stated earlier, our dogs are purebred large German Shepherds, whereas King Shepherds have other breeds incorporated in.
Above is king-sized German Shepherd Ash at 10 1/2 years of age and 145 lbs, still looking great and in excellent health!
717-677-6451 | Home | Our Dogs | Puppies Available | Gallery | FAQ | About Us | Email | Facebook
Hits since counter addition to our King Shepherds FAQ on February 3, 2013
The pictures on this website are marked to prevent theft. All images on this website are copyrighted and may NOT be used without expressed written consent of Pioneer German Shepherds.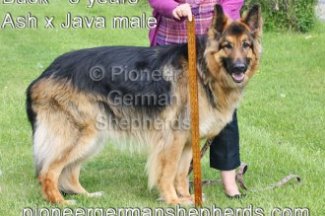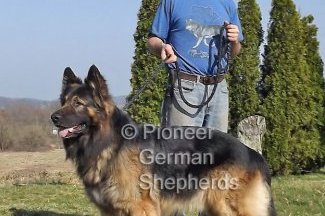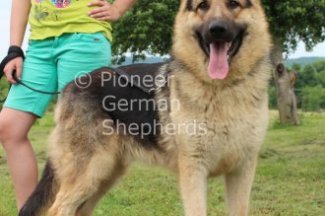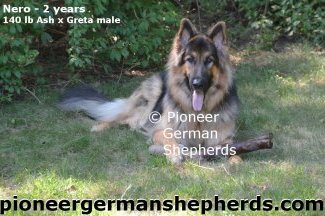 Share this article
Related Posts