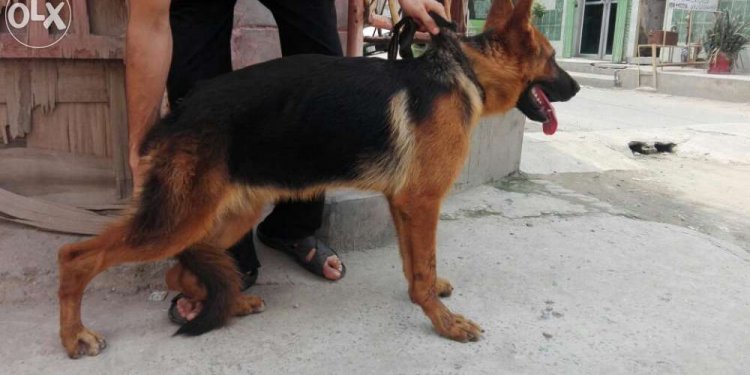 German Shepherd puppies Near me
Dog adoption saves lives. Adopt a dog and you'll have a friend for life! Contact us, or contact another local humane society, animal shelter or SPCA.
Cities, Towns, and/or Counties We Serve:
Southern California and beyond ...
About Our Rescue Group:
Coastal German Shepherd Rescue of Southern California is a non-profit 501(c)3 public charity dedicated to finding loving homes for abandoned German Shepherds. Your tax deductible donations go to support these very deserving animals. Coastal was formed to serve communities in the counties of San Diego, Orange, Los Angeles and the Inland Empire.
Coastal is dedicated to providing new beginnings for homeless German Shepherds who have been abandoned, neglected, abused, relinquished by their owners or just left at local shelters to await an uncertain future.
We are committed to finding loving permanent homes for the Orphaned dogs in our care. Coastal is an all volunteer, no-kill, non profit organization.
Our mission is to educate the public about German Shepherds, their lifespan, personality, activity level, along with overall responsible dog ownership. We also raise awareness of over population of animals through education, training, spaying and neutering. We work very hard to match each dog with the adoptive families.
Donate to Our Rescue Group...
Donate safely by using PayPal!
Use one of the buttons below to help support the Orange County Chapter's Orphan's.
All donations are 100% tax deductuable and go directly to the care of our dogs.
We thank you in advance for your help!
or
* You can change the monthly donation amount if you wish to give a larger donation each month!
Make a donation to the Saving Gideon Fund!
In Gideon's honor, we would like to start a Saving Gideon Fund. This fund will be for seriously injured dogs who need immediate medical care. Often times the decision to save a life depends upon how much money is in our bank account. It's very sad, but unfortunately the truth! We would like to create this fund so that the next time we are asked to save a severely injured dog we can say YES!
Please help us to create this fund in Gideon's honor!
This fund will allow us to save more injured German Shepherds like him.
Come Meet our Pets:
For additional event information check out our website's Events Page
Come out and meet the dogs!
If you would like to meet a dog outside of our event hours, please contact the counselor referenced for that dog.
Our Adoption Process:
All prospective adoptive families must complete an on line application followed by a telephone interview and then receive a home visit before a German Shepherd is placed in their forever home.
Our adoption donation is $300 for Adults and $400 - $500 for Puppies. This amount only partially covers the cost of veterinary care, boarding fees, and other miscellaneous expenses involved in the temporary care and adoption of our dogs and is 100% tax deductible.
Prior to placement, all dogs will be spayed or neutered, receive current vaccinations, and are usually microchipped. If not, arrangements will be made on an individual basis. Special consideration may be given to those willing to adopt older dogs or dogs with physical problems.
Share this article
Related Posts