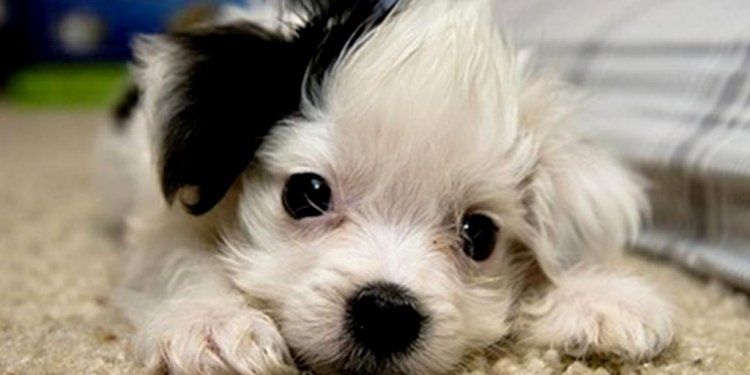 German Shepherd puppies Info
There are fewer things in life more irresistible than a German Shepherd puppy. But you should never bring one home on impulse. This needs to be a careful decision. Bringing a puppy home is the same as bringing home a human child (except German Shepherds mature faster and are more loyal). Although German Shepherds are a big responsibility, their friendship is priceless.
A German Shepherd, on average, will cost about three thousand dollars a year in food, grooming supplies, and vet care. This is far less than your car, but still something to keep in mind. Because of their fast growth, German Shepherd puppies need their diets closely regulated to avoid potential health problems.
They will also need positive reinforcement from day one. Never train a German Shepherd puppy by force. Most dog bites are from dogs that are scared, not dogs that are attacking.
You must first research the breed so you know everything you can about German Shepherds. These dogs have an image problem; some people think they are inherently vicious when, in fact, they aren't. They were never bred to fight other animals or human beings. They were bred to be extremely obedient and willing to please. So, if you ever read about a German Shepherd attacking a human being, it was because the dog was trained to attack, not because the dog is mean. Care and training are all-important if you want to succeed with a German Shepherd.
This article is intended to spread knowledge and concern for German Shepherd puppies, and explain how to choose the right puppy that will be a perfect fit for you and your family.
Where to Get Your Puppy
Never buy a German Shepherd puppy from a pet store, or from an Internet site that will ship a pup to you without asking you any questions beyond "Check or charge?" These puppies come from puppy mills. They will not only be sickly, but they will have missed a major learning period for basic training and will be harder to train and more uncontrollable.
The best puppies come from breeders, from animal shelters, or from German Shepherd rescuers. German Shepherds are most often abandoned when they are six months old and past the cute stage.
Finding a Puppy
The easiest way to find German Shepherd puppies for sale is by looking on the Internet. That, at least, is a good start.
Locating a good breeder is one of the main considerations. The breeder should be very knowledgeable about the breed and about the American Kennel Club (AKC).
The American Kennel Club tries to regulate all registered puppy breeders, but because there are so many breeders it is difficult to watch over all of them. But if you know what you are looking for and ask the breeder a lot of questions, you will soon know whether you have found a good breeder.
The breeder should be very open about his breeding policies and provide the proper AKC papers for every puppy. He must give you all of the medical information on the puppy, as well as information about his social behavior and any problems. He must show you where the puppy has lived during its short life, and he and his family should be interacting with the puppy as if it were their own. He should know the characteristics of each and every puppy in the litter (German Shepherds often have litters of about ten). He must also ask you specific questions that you will expect from reading the information about the breed.
The puppies for sale should be wormed, and have their initial shots plus a very generous health guarantee. Some breeders will also provide a good crate with a favorite toy to help make the moving transition easier on the puppy and the owner.
Be sure and ask about these considerations before even looking at the puppies, because there will be no need to spend time with this breeder if he does not provide you with this essential information on the new puppy.
Advice About Picking a Puppy
When you look at the puppies, they are all going to be cute and lovable, so how do you make a choice? Whether you are purchasing from a breeder or adopting from a rescue center, there are some signs to look for which will give you an indication of how the puppy may act in your home. Any sign of abuse or neglect must be considered; you want to know if you are bringing home a puppy that has been through trauma. Take a look at the breeder and at the location where the puppies have lived for the last few weeks. If there is something there that causes you any reason for concern. then it is best to look somewhere else.
Share this article
Related Posts