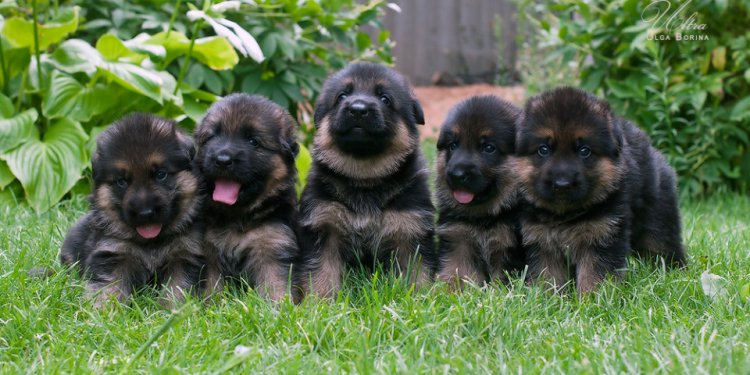 Fluffy German Shepherd puppies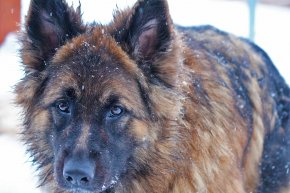 There is really no difference between long haired German Shepherd puppies and standard coat puppies other than their fur. We've written a few blog posts about this, like What Gives Long Haired German Shepherd Puppies Their Beautiful Coats. We welcome you to head over to our blog to check out more. We have an entire section dedicated to Long Haired German Shepherd puppies.
Long Haired Puppies certainly require significantly more grooming. Their hair is more likely to get tangled and turn in to knots. If you are considering owning a long haired pup, it is important that you factor this in to your decision. While their coats are absolutely stunning, they do require significantly more maintenance. Their coats are far more likely to get things stuck in them if you take them playing in the woods, for instance.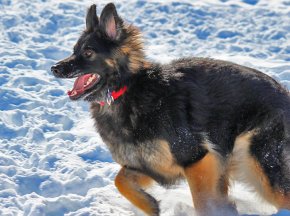 We are proud to breed Long Haired German Shepherd Puppies. If you're interested in one of our puppies, we invite you to contact us for more information. Often times, we do not publish pictures of our puppies online because we want them to go to the right homes. We are happy to send you a picture, but we do not want to sell our puppies to people who are just clicking through websites looking for the cutest pup.
Our dogs are our children and we value their offspring. It is our true desire that every single one of their puppies goes to a home that will be absolutely outstanding for them. If you're interested in one of our puppies, we'll want to talk to you about your plans. It is certainly not going to be an interrogation, we just want to hear about why you want a German Shepherd. More than anything, it is because we just want to get to know you before we pass on an extended member of our family to you.
Share this article
Related Posts