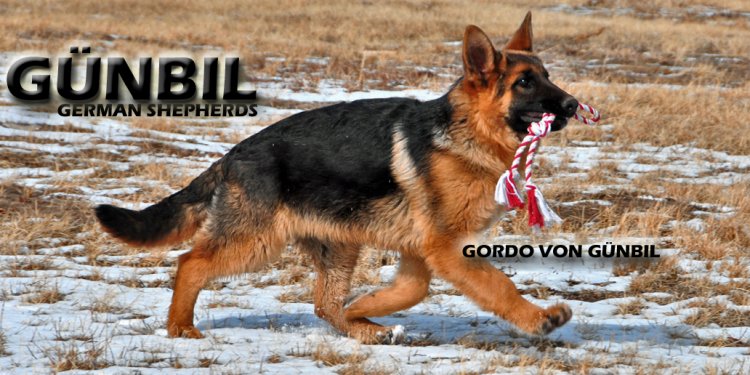 Caring for a German Shepherd puppy
More brushing can be expected during shedding season. An occasional bath will keep them clean and looking their best. Grooming can be a wonderful bonding experience for you and your pet. Their strong fast-growing nails should be trimmed regularly with a nail clipper or grinder to avoid overgrowth, splitting and cracking. Their ears should be checked regularly to avoid a buildup of wax and debris which can result in an infection. Teeth should be brushed regularly.
coat length Medium
grooming Occasional Grooming
energy &EXERCISE
There are many reasons why GSDs stand in the front rank of canine royalty, but breed experts say their dogs' most important attribute is character: loyalty, courage, confidence, the ability to learn and retain commands for an amazing number of specialized jobs, and the willingness to put their life on the line in defense of loved ones. Well-bred GSDs of proper training and socialization will be gentle family pets and steadfast guardians eternally devoted to their human flock. But, says the breed's written standard, there's a "certain aloofness that does not lend itself to immediate and indiscriminate friendships."
energy level Some Exercise
German Shepherd Dog &HEALTH
Like all breeds there may be some health issues, like hip and elbow dysplasia and eye disease. Some dogs may be faced with these health challenges in their lives, but the majority of German Shepherd Dogs are healthy dogs.
Working with a responsible breeder, those wishing to own a German Shepherd Dog can gain the education they need to know about specific health concerns within the breed. Good breeders utilize genetic testing of their breeding stock to reduce the likelihood of disease in their puppies.
Share this article
Related Posts