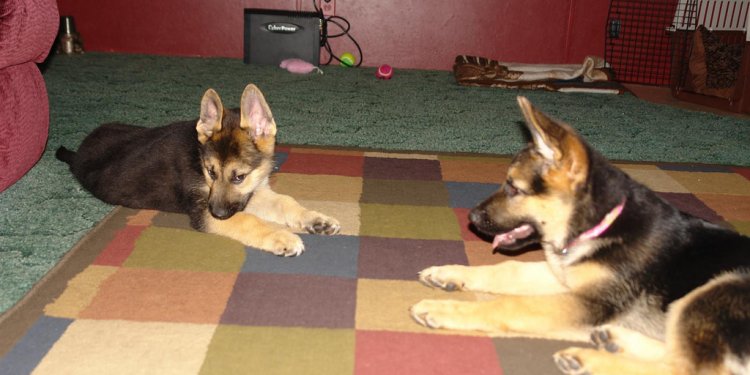 Black and tan German Shepherd puppy
I have several German Shepherd puppies on my puppy page in serveral different colors to choose from that I'm accepting puppy deposits on to reserve them till they are ready to go to their new loving homes. Check in the puppy ad to see when the puppy is available to go to their new home. I have some puppies that are eight weeks or more and ready to be picked up at my home now or can be shipped on Fridays.The colors are silver sable, solid white, solid black, black & silver, black & tan, and black & tan brindle puppies. They are all beautiful loving puppies. German Shepherds are loyal, loving, and protective of their family. My puppies have pictures and videos on their ads on my puppy page. Their parents are on my photo page with info and pictures. If you have any question about my puppies call or email me. I will be happy to talk to you about my dogs and puppies.
To view my puppies click on my puppy page. The next page to come up will say Available Breeds German Shepherd. Click on German Shepherd and that will open the page with all my German Shepherd puppy ads on it.
To view my videos click into the puppy ad. There are two tabs at the top of the page you just opened Images and Videos. Click on the Video tab and the pictures will flip to the videos for you to view.
Share this article
Related Posts