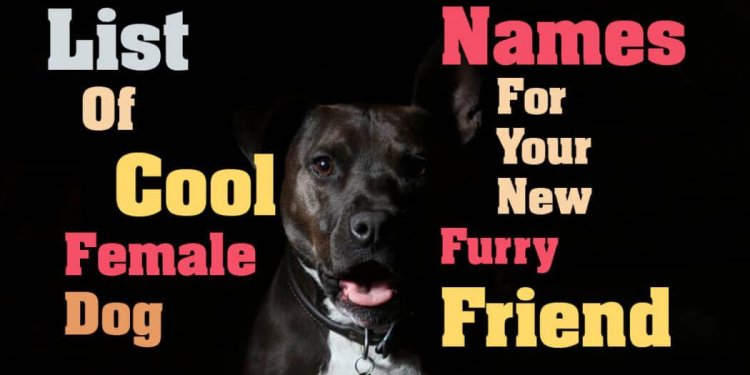 Girl dog names for German Shepherds
Looking for a regal name for your female guard dog, but Princess seems a little tired and over used? Consider these noble names for your loyal guard dog that evoke protection and medieval majesty for your new defender of the family pack.
Regal Names for Noble Female Guardian Dogs
Aine - Irish. Old Irish name of the Queen of the Fairies of South Munster, it is pronounced AN-yuh. Aine means brilliance, radiance, joy, glory, splendor and wit.
Artis - Celtic. Means "lofty hill" and noble, an ideal name for a large female guard dog like a Great Pyrenees.
Bai - Flilipino. Local title for "princess."
Carica - The Serbian title for "empress."
Countessa - Italian. Italian version of Countess, wife of the Earl or Count, the second highest rank of nobility after King and Duke.
Dama - Italian. A noble "Lady."
Dronning - Danish for "queen."
Freyja - Norse. Goddess of love, fertility and battle. Name your female guard dog Freyja if you want a beautiful, loyal warrior companion.
Keelie - Celtic. Means beautiful princess and beauty filled with grace.
Lani - Hawaiian. Lani means "sky, heaven, royal and majesty."
Nana - Norse. Goddess of the moon, she symbolizes peace and joy.
Patrizia - Italian. Female patrician of an important Italian city.
Principessa - Italian. Meaning Princess.
Rani - Indian for "queen."
Regan - Celtic - Means royal and noble.
Regina - Latin and Italian The female version of Rex, Regina means "queen."
Reine - French. The title for a French "queen."
Tierney - Celtic - Means "noble, " although it may also be the root to the modern word "tyranny, " oppression by the ruling class.
Sultana - Arabic. Meaning one who has power; it is the female equivalent on the Sultan and means queen.
Names for Guardian Dogs From Famous Female Warriors
Aegea - Greek. Aegea is Queen of the Amazons, who were long thought to be mythical. Recent excavations of kurgan burial mounds in the Steppes reveal that the Scythian women fought alongside the men, on horseback, with small bows and arrows. It appears that they invented trousers or brightly colored leggings, tattooed themselves with images of animals and important life events and enjoyed the benefits of cannabis on a regular basis. All men and women were buried with hemp and a means to smoke it. Other Amazon names include Ainia, Areto, Clete, Cyme, Helene and Smyrna.
Joan - French. Joan of Arc, Jeanne D'Arc, claimed to have visions of the Archangel Michael among others. Initially her visions and their directives were dismissed. Yet, once her influence in the Battle or Orleans lead to a nine day conclusion of the battle, she was taken more seriously by the establishment. By seventeen years of age, Joan had become very influential in the French Army, where her talent as a leader was for strategy over slaying. Eventually she was captured and tried by the English as a heretic, then burned at the stake. Joan has since been canonized as a saint by the Catholic Church. Name your girl dog Joan if you want a intuitive family defender.
Kenau - Dutch. Kenau Simonsdochter Hasselaer was a Dutch folk hero, famed for her ferocious defense of the city of Haarlem against Spanish invaders.
Nora - Albanian. Nora of Kelmendi is famed for her great beauty, that sparked a war, as well as her valor as a warrior. Trained like a youth to fight in battle, Nora grew up to be the most beautiful woman of the region. A Turkish pasha fell in love with her, and demanded her hand in marriage. When he was refused, he vowed to burn the Albanian village to the ground. Nora led 300 to fight the Turkish army of 12, 000. She met her would-be suitor on the battlefield, and slew him in a duel.
Olga - Ukrainian. Princess Olga was the wife of King Igor, slain by a tribe of Devlyane. Olga avenged her husband's death mercilessly. She buried twenty Devlyane ambassadors alive, set fire to a bathhouse filled with their ambassadors, then after arranging for their 5000 troupes to lie in a drunken stupor, had her army beset and slay them.
Female Dog Names That Mean Protector
Alastair Scottish. Means "man's defender."-
See also:
Share this article
Related Posts