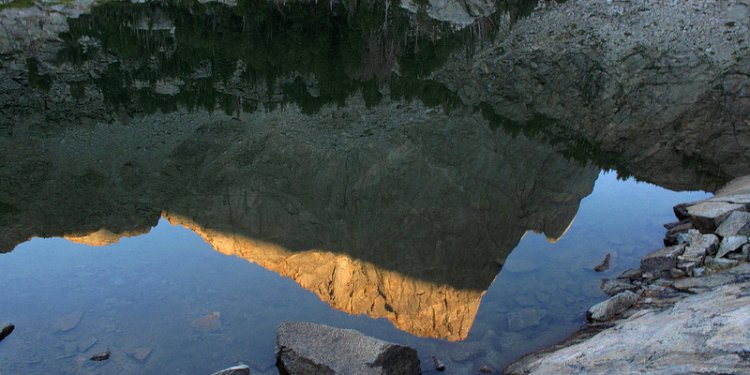 Best Dog food for German Shepherds
A German shepherd puppy is a warm, loyal and loving addition to any family. To ensure that he grows up as healthy and strong as possible, it's important to feed him the best dog food for German shepherd puppy growth and development. If you'd like to know more about what constitutes excellent nutritional value for your pup, read on.
German shepherds are a popular breed all over the world thanks to their good looks and wonderful personalities. Their puppies are particularly adorable, which is why so many families can't resist bringing one into their home. As high-energy, muscular dogs, it's important for these pups to get the nutrition they need to lead a healthy lifestyle. This means feeding them a food that features plenty of protein along with a good amount of fats and a complex carbohydrate. Most dog experts also recommend making certain that your pup's food has some produce in it as well to ensure that your German shepherd's vitamin and mineral needs are being met.
Most dogs eat a puppy formula for the first year of their life. This is true for German shepherds in most cases. However, if the puppy food that you select is not formulated for large breed dogs, then it may make sense to begin giving your pup adult food at six months of age. This helps to prevent the bone and joint issues that can be the result of too-rapid growth. If you choose a good, quality food that is labeled for large-breed puppies, this should not be an issue and you can continue to give it to your puppy for a full year.
Experienced German shepherd parents typically recommend giving puppies about three meals a day. This helps to keep their energy levels more constant. Providing smaller amounts of food also makes sense because it assists with the puppy's digestive process. German shepherds have a tendency toward a condition called bloat, which results when food is ingested too rapidly and strenuous exercise occurs too soon after eating. Given that the German shepherd is a high-energy dog, it's logical to feed them smaller portions and then make certain that they take it easy for an hour or so after eating. Otherwise, the stomach may fill with gas and expand, sometimes rotating so that circulation to vital organs ceases. This can be a dangerous condition, so watch your pup carefully and contact a vet immediately if you notice symptoms like excessive salivation, lethargy and a distended stomach.
Try to establish a predictable meal schedule for your pup right from the outset. Most dogs appreciate a routine, and German shepherds are no exception. A house rule that sets up a quiet, peaceful place for your dog to eat is advisable. This ensures that your dog doesn't get too excited at meal time and is able to digest food a bit more easily.
Here are some recommendations for the best dog food for German shepherd puppy development.
Artemis Fresh Mix Medium/Large Breed Puppy
This exceptional food is a wonderful choice for your German shepherd puppy. The people at Artemis have all the bases covered when it comes to building your pup's immune system, supporting his digestive health and assisting with the development of muscles and joints. Vitamins and minerals are in ample supply, ensuring that your growing dog gets the nutrition he needs. The ingredient list begins with items like chicken, chicken meal, turkey and fish meal. Carbohydrate sources include barley, brown rice, rice and oatmeal, each of with is recognized as a healthy, complex carbohydrate. Look a little farther down the list of ingredients, and you'll find salmon oil, salmon and flaxseed. All of these items are ideal sources to meet your dog's need for healthy fats. Good produce like spinach, carrots, apples, cranberries and peas are present in abundance. With a crude protein content of 27 percent and a fat content of 13 percent, this food provides a perfectly balanced diet for your growing German shepherd.
Wellness Complete Healthy Puppy
Wellness is recognized for producing some of the best dog food that's available anywhere. That is certainly true with this puppy food. Because it is not specifically formulated for large breed dogs, it is advisable to only offer this food to your pet for the first six months of her life. Nonetheless, this food promises an excellent start for your German shepherd. With an ingredient list that begins with deboned chicken, chicken meal and oatmeal, this recipe has everything a pup needs for nutrition and energy. Carbohydrate sources include ground barley while flaxseed and salmon oil provide the essential fats. This Wellness formula features the ideal balance of minerals to help ensure proper growth of bones and teeth. DHA, a vital fatty acid that supports proper brain development, is another major component of the ingredient list. An average protein content of 29 percent is ideal for ensuring energy and muscle growth while the 18 percent fat content guarantees that your pup will have a healthy skin and coat. Fiber is present at only 4.5 percent, which is just about right for a growing puppy that doesn't need a lot of carbohydrates.
Orijen Puppy Large
Any ingredient list that begins with chicken, chicken meal, chicken liver, whole herring, turkey and turkey meal has to be a winner for your pup. Other outstanding ingredients include whole salmon, walleye, whole eggs and salmon meal. The majority of ingredients in this fantastic food are certified fresh and are completely preservative free. Even better, this proudly made in Canada product relies on fresh, local meat, fish and produce. Orijen's transparency commitment makes it easy for choosy pet parents to track where the ingredients come from. Pacific salmon is caught off of Vancouver Island, British Columbia while cage-free chickens and turkeys are raised on the wide Alberta prairies. The wealth of fruits and vegetables in the mix are also farmed fresh in British Columbia. This premium recipe is designed specifically for large breed puppies like German shepherds. A whopping 38 percent of protein ensures outstanding, healthy growth while fat content of 16 percent promises a healthy, shiny coat with a minimum of shedding concerns.
Share this article
Related Posts