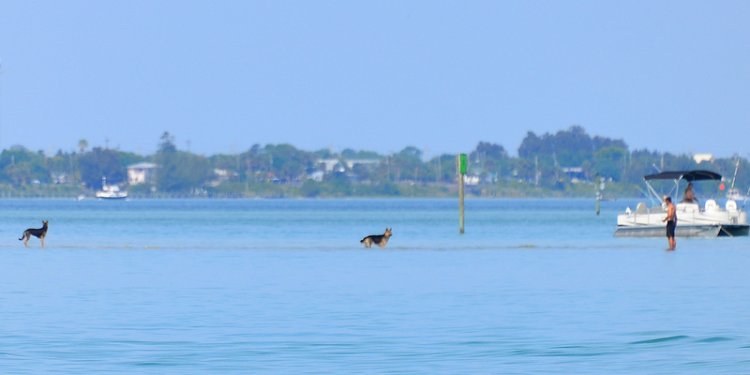 Looks like German Shepherd
By: Cybericebyte | voted for Siberian Husky | 16 months ago
I just obtained my 3rd female husky not sure what training other huskies have been through or who selects comparis. I personally trained all 3 of mine 2 of them I have had for 3 years now none have I had under the age of 6 months except their offspring. My 3 view Me as alpha a title I had to earn from them. All 3 ate very protective of me and my family. They only seem to bark when they need to or at play. They know who is in the pack and bark at outsiders. The learn quickly and seem to adapt quickly. I've lived in apartments and houses with them no issues. Neither of them were trained when I got them. Granted on certain task you might want to teach them like fetch. they are stubborn but they will attack you on my command or stand down. I have even managed to keep mine lying down while starring at a rogue cat walking past us. Honestly when training any dog it depends on the mentality of the alpha. In other words the owner. Huskies are known has pullers leading their owners my huskies walk along side of me or behind me and I have even done it walking 2 plus miles with no leash. I can tell you how many Shepard ones I have seen where it looks like the dog is walking them. Know yourself so you select the right breed and show some dog owner responsibility. In other words train them right so others feel they are safe when in your presence of you and your dog.
By: Maddogv | voted for Siberian Husky | 22 months ago
Owner of Husky most of my life, Not Shedding only occurs for 2 weeks in the spring. Very poor watch dog unless extensivly trained and training is an issue too. Huskies are the clowns of the dog world and every thing is play to them. If you want a 3 year old for 10 years get a husky. They do play rough and they want to play NOW! They do not bark or what is known as a normal bark, they talk. And when they have something to say they read the constitution to you. A pack dog that must have other dogs or humans as part of the pack. Must be kept on a short leash and fenced yard and monitored as they are the escape artist of the dog world, and if not corralled you will 99 times out of 100 lose your friend as they move top speed on the new adventure. They will run and will not find the way home. Huskies are a lot of work but once they train YOU, you will be a Husky person the rest of your life.
Share this article
Related Posts