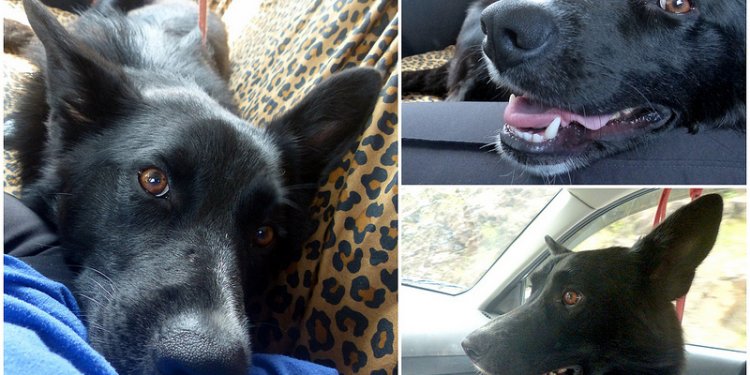 German Shepherd Rescue in PA
German Shepherd Rescue of Southeastern Pennsylvania ("GSR-SP") was formed as a Pennsylvania nonprofit corporation in early-1999. Many of the people involved in GSR-SP were formerly involved with one or more other German Shepherd rescue organizations. GSR-SP came into existence in order to address the need to provide a rescue network to shelters in the Philadelphia and immediate surrounding four county area. At the present time, GSR-SP is serving the overflow needs of shelters in Philadelphia, Bucks, Chester, Delaware and Montgomery Counties. Because one of our long-time volunteer leaders moved, now we're in Brooklyn, NY too.
Adopting a Friend
HOW TO FIND A GERMAN SHEPHERD DOG
GSR-SP helps interested adopters to find the right German Shepherd for their family and lifestyle situation. We do this by gathering information from potential adopters in the form of an Adoption Questionnaire and by talking with interested adopters about their expectations and limitations concerning the care and training of a dog.
We provide interested adopters with essentially four different sources from which to look for a dog.
The GSR-SP Dogs
"Our Dogs, " as we like to refer to them are dogs in our custody who are presently either being fostered by one of our GSR-SP volunteers or who are being boarded at kennels at the expense of and under the supervision of GSR-SP. Adoption of any of these dogs requires completion of GSR-SP's Adoption Questionnaire and the payment of a $20.00, non-refundable, application fee. If a potential adopter finds the right dog and the adoption is approved, the total adoption fee will be $225 for dogs under a year old; $175.for dogs between one and six years old and $100 for dogs over six years old (i.e., the initial application of $20.00 will be credited toward this amount and an addition $130.00 will be owed). Dogs adopted directly from GSR-SP have almost always had full preventative veterinary care - all shots current; spayed or neutered; and heartworm tested.
The Owner Referral Dogs
A second source of adoptions comes from "Owner Referrals." These dogs have generally NOT been evaluated by GSR-SP and any information about these dogs comes directly from the owners. Many of these dogs are being given up because the owners do not have time for the animal, the prior owner has died, the owners are divorcing and moving to a place where they cannot take a pet, etc. These dogs will specifically be listed under the heading "OWNER REFERRALS" and GSR-SP MAKES ABSOLUTELY NO REPRESENTATIONS CONCERNING THESE DOGS. GSR-SP is simply providing a means for these owners to expose their dogs to a wider audience of potential adopters than would otherwise be available. If you are interested in any of these dogs, all arrangements must be made directly with the dog owner. GSR-SP does not get involved in the adoption and you are cautioned to use discretion and care in evaluating and selecting the right dog for your situation. Owners wishing to refer a dog for listing should complete the Owner Referral Form and mail.
The Shelter Dogs
The third source of dogs available for adoption comes from referrals to area shelters. Many humane societies and SPCAs keep breed rescue groups apprised of the purebred dogs at their facilities. In this manner, rescue organizations are able to inform people of purebred dogs waiting for a new home at their local shelter. You will find a list of dogs available at shelters in the Southeastern Pennsylvania area under the heading "Dogs in Southeastern Pennsylvania area shelters", along with the shelter phone number. Please call the shelter before visiting to ensure that the German Shepherd listed is still available and to check about hours, adoption procedures, etc. Again, these adoptions do not involve GSR-SP and all terms of adoption will be between you and the shelter. You will also find listings for shelters in New Jersey, New York and/or Maryland on this website.
Other Rescue Organizations
The fourth source of dogs is through other rescue organizations in the tri-state area. Because there are so many German Shepherds in need of a new home, several different German Shepherd rescue organizations exist in the Pennsylvania and New Jersey area. If GSR-SP does not have a dog that matches a potential adopter's needs, or if that adopter is geographically more conveniently located to another rescue, we will refer the adopter to a volunteer with that group who can then assist him or her in finding a dog.
Please remember though, this would be a different organization and if anyone who chooses to adopt through a rescue other than GSR-SP, would be required to follow and comply with that rescue's adoption procedures, including completing all of the necessary paperwork and payment of all applicable fees for that rescue.
HOW TO ADOPT A DOG FROM GSR-SP
If you are interested in adopting a dog through German Shepherd Rescue of Southeastern Pennsylvania, you may E-mail 19paws@pobox.com or your can access the Adoption Questionnaire by clicking here and return it by mail (9012 Cargill Lane, Philadelphia, PA 19115) or E-mail 19paws@pobox.com Your E-mail message will be returned by a volunteer with GSR-SP. Since our organization is completely staffed by volunteers, most of whom have work, family and pet care obligations, it may be a few days before your E-mail is returned. Please be patient. Also, when leaving a message please supply as much information as possible, including what sex, color and age dog you are seeking, what other pets are in your household, whether you have children and, if so, their approximate ages, what your timing is for adopting a dog (i.e., are you looking for a dog as soon as possible or for your child's birthday six months from now) and any other information which you think is relevant or important. Please also supply both a day and evening telephone number.
You must complete the Adoption Questionnaire and pay the $20.00 nonrefundable fee before an adoption can be completed through GSR-SP.
VOLUNTEERING
If your interest in rescue is not to adopt a dog, but to volunteer your time and service in any capacity, please click here and complete our Volunteer Application. We can always use another helping hand! We welcome all volunteers, regardless of how much or how little time you may have to devote to advancing GSR-SP's mission. We believe in the old adage that "many hands make light work." GSR-SP needs volunteers to transport and/or evaluate dogs, to do home checks, to make phone calls, to staff booths at dog shows and pet stores and other fundraising events in order to promote the rescue concept, to do typing and or printing work, to write stories for our newsletter, and, most of all, to provide foster homes to our dogs while we are finding them the right new home. If you already love this breed or simply want to learn more about these dogs, please consider volunteering a little of your time! THANKS!
DONATIONS APPRECIATED
GSR-SP operates as a nonprofit Pennsylvania corporation and is completely dependent on donations and adoption fees to support its activities. None of the volunteers with our organization are compensated employees. GSR-SP is a 501(c)(3) organization and contributions are TAX DEDUCTIBLE in accord with Internal Revenue Service regulations. All donations should be made payable to: "German Shepherd Rescue of Southeastern Pennsylvania" and mailed to 9012 Cargill Lane, Philadelphia, PA 19115.
____________________________________________________________
Department of State, Corporation Bureau, P.O. Box 8722, Harrisburg, PA . Incorporation/registration with the Department of State does not imply endorsement. ____________________________________________________________
DIRECT ALL OTHER INQUIRIES TO:
Share this article
Related Posts