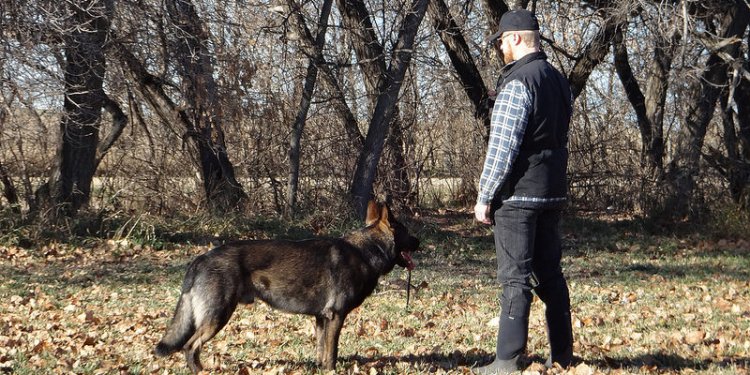 GSD Dog Price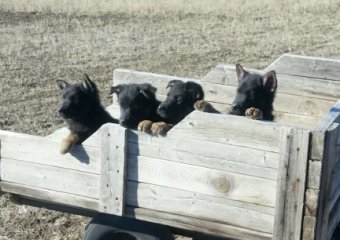 German Shepherd Dog Puppies For Sale ~ AKC Registered
NW South Dakota SD 2 1/2 hours from Rapid City ~ DELIVERY OFFERED (some areas, no extra cost)
We offer AKC Registered German Shepherd Dog Puppies out of Our Own Working Dogs. Each of our dogs each has their own page, here on this website, with links to the Dog Database Pedigree Site to show each of their Pedigrees that are FULL of Titled, Working, and X-Rayed (hips and elbows cleared) going back all the way to the 1800's when the Breed Began.
With Each Puppy From Us, To Start Your Life Together ~ We also include:
Hard Back, Older GSD Book ~ older books have more useful information than the newer PC books
A Plastic Folder (to last through the years) with:
SALES RECEIPT
AKC PAPERS
PRINTED FIVE GENERATION PEDIGREE ON PUPPY
HEALTH PAPERS ON THE PUPPY
1 YEAR HIP AND ELBOW WRITTEN GUARANTEE
FIVE PAGES OF TRAINING INFORMATION (written by us)
WRITTEN (by us) FEEDING INSTRUCTIONS FOR PUPPY AND A BIT ABOUT FEEDING LARGE DOGS
WRITTEN (by us) INFORMATION FOR THE NEW GSD PUPPY PERSON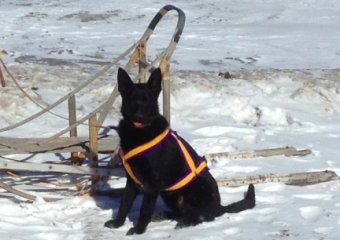 Adjustable Collar
Puppy Leash
New Squeaky Toy (for training and play)
AND OF COURSE THE PUPPIES WILL HAVE HAD THEIR FIRST SHOTS AND BEEN DE-WORMED
Up Coming German Shepherd Dog Puppy Litters ~ 2017
We do NOT offer puppies often. We do not have litter after litter after litter of 'average' or 'low end' pups. We are NOT a Puppy Mill.
We might have a litter or two per year. Our Dogs are WORKING DOGS, but their Jobs are NOT 'Breeders'.
You can find GSD Puppies for sale anywhere, but you won't find AKC Registered, German Shepherd Dog Puppies with the type of Impressive Pedigrees, Titled and Back to the 1800's, out of Working GSD Dogs for this Price!
OUR PUPPIES COME TO YOU WITH ~ a One year Hip AND Elbow Written Guarantee, 5 Generation Printed Out Pedigree, AKC Papers, as well as, the other Paper Work and Items we send puppies with to their new homes. (see list above)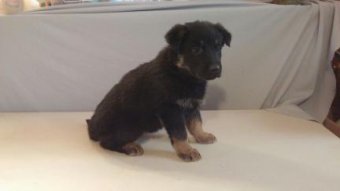 We also do early Training on the pups we breed. After their shots, they get out and are Socialized, Learning to Ride in Vehicles and Shopping Carts. They Come When Called. Learning to Walk on Leashes and Learning to 'Sit', learn the words, "No.", and "Off". And we also start Crate Training before they leave us.
These should be very nice pups with Great Pedigrees all the way back to the 1800's. Texas Tea has a Sister on the MI Police Force and a Granddad that was on the Czeck Border Patrol. Texas Tea is our dog Turquoise's Half Sister. Our dogs are not JUST working Dogs, they are out of Impressive Titled Lines of Working Dogs!, and are OUR PETS!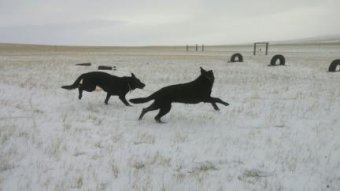 If you are interested in Securing one of these 'upcoming' puppies, please contact us with your Name, Address and Email.
MALES (Full Registration) 0.00
FEMALES (Full Registration) 50.00
When we do offer puppies we take ~$300.00 Non Refundable Deposits~. A puppy can be chosen from the photos and description we offer on each puppy and or, you are welcome to make an appointment to come and pick out your puppy in person. We except CASH OR PAYPAL.
Paypal will except your Credit Card OR Money Transfer. No puppy is held until payment is into our Paypal Account. Our Paypal account address sales@marnasmenagerie.com to send deposits to reserve your puppy, or purchase any of the many Animal Items I Craft and Sell.
Because we are not Rural, we are way further out than that, we will offer delivery of puppies to Belle Fourche, Spearfish, and Rapid City. We would consider delivering puppies other places but there may be a fee involved. See to get an idea of how far out we are. We are approx 2 1/2 hours from Rapid City and 6.5 miles out on a rough dirt road on the prairie, soil here is called Gumbo...it is very had to drive...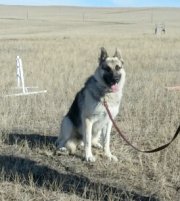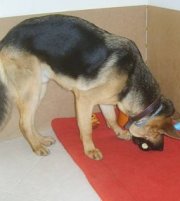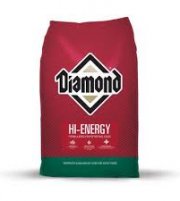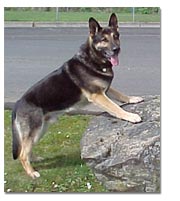 Share this article
Related Posts