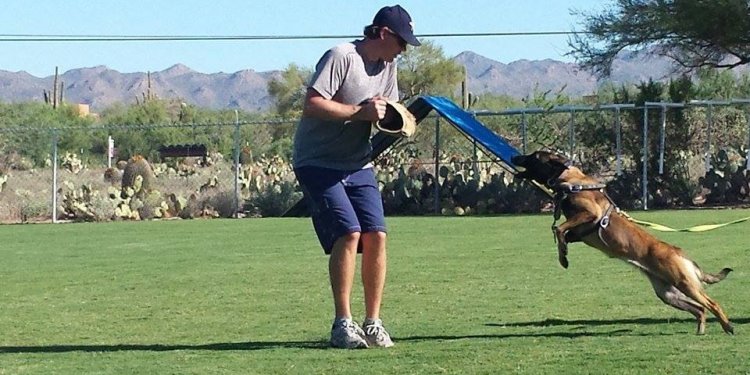 American Working Dog Federation
This organization was organized on October 22, 1977. The goal of this organization is stated as, "Dedicated to assisting work dog teams throughout the world". The objectives are to:
Unite and assist all law enforcement agencies in the training and continued improvement of all police work dogs.
Establish a working standard for all police work dogs, handlers and trainers, through an accreditation program.
Provide educational material through publications, state and national training workshops.
Improve the image of the working police dog to the general public.
The North American Police Work Dog Association strives to enhance the use of police work dogs by law enforcement agencies through continuing education in the form of local, state, and national workshops, held periodically throughout the year. At the time of organization, it was decided that all Regular Members will be full time or retired law enforcement officers (Federal, Military, State, County, or Municipal) involved with police work dogs. Associate Members would be permitted but with restrictions. Some years later the requirements for Regular Members has been edited to that which is shown below. Associate Members do not have to be law enforcement officers. They must be sponsored each year by a Regular Member and submit a current criminal history check. Additionally, Associate Members do not have any vote in this organization and they may attempt to certify with their dog team only in restricted phases.
The annual dues are forty-five Dollars ($45.00) at this time. New members will receive a membership card, NAPWDA patch, copy of the Bylaws and Certification Rules and other periodic publications (NAPWDA Magazine 3 times per year) as they become available. Each year a member renews his/her membership, they will receive a new membership card.
Regular Members - Full initial membership in this association shall be open to any active law enforcement officer, military police, federal, state, county, municipal or correction officer who is a canine handler, trainer, canine administrator or person who was a law enforcement canine officer and is now employed full time as a canine trainer or handler for a recognized law enforcement agency. Full membership shall also be open to any retired (vested or collecting a pension) law enforcement officer, military police, federal, state, county, municipal or correction officer who was a canine handler, trainer or canine administrator at the time of retirement. Regular NAPWDA members who are current in their dues at the time they leave their canine unit and remain a law enforcement officer are still eligible to be a Regular member so long as they remain active in NAPWDA and current in their dues. All regular members will be ineligible to vote at the first Executive Committee election following their membership acceptance. If a law enforcement agency pays for the member's membership dues, the agency has the right to reassign that membership to another person anytime during that dues period. The change in membership by the law enforcement agency must be in writing to the membership chairperson. The written change will include the current member's complete information and the new replacement person's complete information on a NAPWDA membership application. Accredited NAPWDA Master Trainer's in good standing who have been in NAPWDA for 20 years or more are awarded lifetime memberships.
Associate Members - An Associate member shall enjoy all privileges except that he/she shall not have any voting privileges, nor shall serve on the Executive Committee Board. All Associate members must provide a current Criminal History Records Check at the time they initially join and upon renewing yearly. Any criminal convictions for crimes are grounds for review by the Membership Committee and can result in denial or revocation of or from Associate membership. All Associate members must be re-sponsored each year with the signature of a sponsoring member.
Associate members may include:
Any person who trains canines for an established law enforcement agency and sponsored by a regular member.
Any person sponsored by a regular member.
An active firefighter who is a canine handler or trainer with their fire department and is assigned arson investigation duties through the use of the trained Accelerant K9 for that department.
Share this article
Related Posts