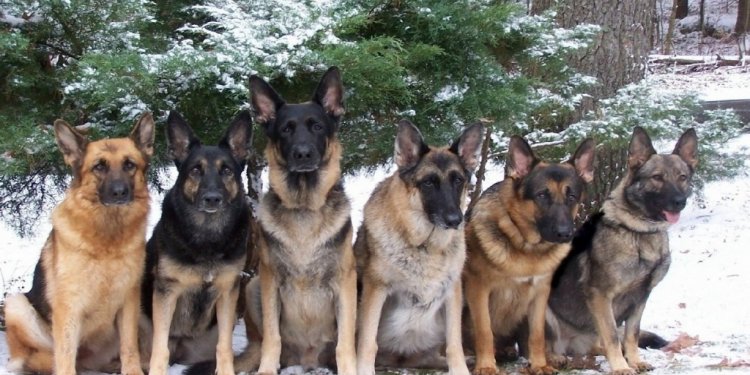 Pictures of German Shepherd dogs

Brand new hot deals click here! #1 Seller
The German Shepherd Dog in Word and Picture (Germany, 1925)
Max von Stephanitz; Hardcover
If you buy just one book about the German Shepherd Dog, this is the one. We are pleased to make available to Working Dogs readers the all-time breed classic The German Shepherd Dog In Word and Picture. This is the ultimate historical reference for everyone seeking a full understanding of the origins of the German Shepherd Dog and its breed standard. Capt. Max von Stephanitz, founder of the Verein für Deutsche Schäferhunde (SV) and the founder of the German Shepherd Dog, shares with fascinating historical detail the origins and development of the world's most utilitarian breed. A must-have addition to the library of every German Shepherd Dog enthusiast, breeder, trainer, and owner.
Roy Allan; Hardcover
AKC GERMAN SHEPHERD DVD
by AKC
Discussion of the breed standard: good structure and movement, acceptable colors, correct head, size. Developed for breeders, exhibitors and judges. AN OWNER'S GUIDE TO THE PET GERMAN SHEPHERD
by Liz Palika
Learn the specific characteristics of your breed, as well as how to feed, groom and keep your dog healthy. Designed for the new pet owner. Art of Raising a Puppy;
Monks of New Skete; hardcover; 1991
The monks of New Skete, authors of the classic guide How to Be Your Dog's Best Friend, now apply their highly successful training methods to the crucial first months of a puppy's life. 50 photographs.
Share this article
Related Posts