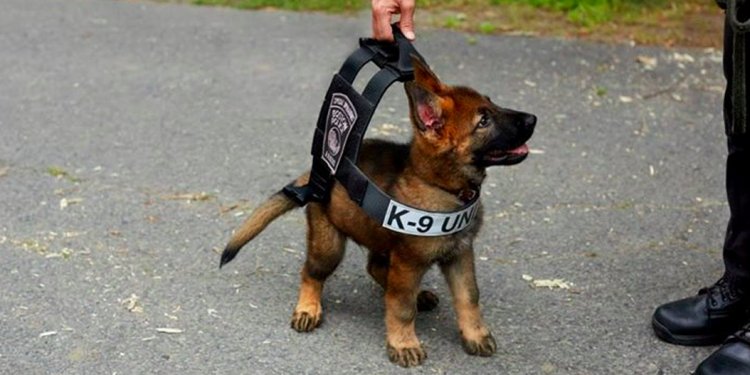 Dogs that looks like German Shepherds
By: Maggi Billings1 | voted for Belgian Tervuren | 2 years ago
My family has owned a Belgian Tervuren for 11 years now, and he is the most incredible dog. Appropriately named Riot, he is extremely energetic even at 11 yrs old. Loves to run and play, and is also incredibly sweet. He plays hard, but has never shown any aggression toward people. He's also very smart, and learned basic commands within a few days of owning him as a puppy. He loves his people, and although we've never had a situation where he needed to be protective of us, I'm certain he could tear a person apart on command. I've seen him obliterate a 100 pound punching bag (this was a tool used to train him in German commands for attack) and chew down multiple trees with encouragement (easier than paying for someone to come cut them down). The dog looses teeth and they grow back. Most of what he does we have no explanation for, and our joke is that he is the Chuck Norris of dogs. I don't know anyone else who had experience with his breed, but based on my experience, this is a breed that needs lots of time and space to run and play, and lots of time with people.
By: BJ Beartwozerozeroone1 | voted for German Shepherd | 2 years ago
My female GSD was a stray, but looks full-bread to my wiser dog breed watcher friends. Her name is Ginni. I don't know why The Belgian Tervuren is marked as aggressive and not the GSD. Ginni has very high energy, anxiety, domineering, and is always hunting game despite being fed well and worn out with frisbees and some jogging. She bites hands, jumps, and twitches on contact, despite how calm natured our family is. She is guessed to be 2.5yrs and is 65lbs. She has been with us for 1.5yrs now. GSDs are high maintenance. You could also say that the GSD has a long memory, can play rough, endures a lot, and is vigilant that nothing changes in their environment. I enjoy that she is showing improvement in herding chickens, but her hunting nature is constantly present even during training. I live in an area where unleashed roaming is not a problem, but I would say that any farmer needs to beware that anything can set off the GSDs hunting instincts, so you have to somehow keep same or smaller sized animals separate from GSDs if the dog is meant to free roam the ranch. I could surmise that the GSD works itself to exhaustion. The B.T.D. is marked aggressive, but not a working dog so if it isn't really aggressive, it may be better tempered for herding than the GSD. Ginni was a stray, but is learning, and is a blessing to keep our slower family moving quicker; just as GSDs will do.
Share this article
Related Posts