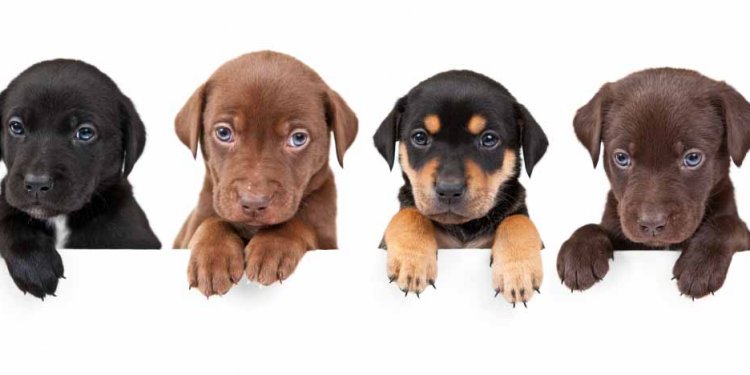 Good names for female German Shepherd dogs
What's in a name? Shakespeare wrote, "A rose by any other name would smell as sweet, " but we all know how important a name is. A dog's name can become a self-fulfilling prophecy.
Here is a list of cool dog names from the Greek goddesses and heroines, any of which is sure to bestow awesome powers on your canine companion.
Greek Names for Female Agility Dogs
Atalanta was the fleet-footed heroine and huntress who swore never to marry. Prized for her great beauty, many suitors sought her hand in marriage. In order to please her parents, Atalanta agreed to marry, but only if the suitor could beat her in a foot race. Many tried, but Atalanta was the fastest of humans. Hippomenes, watching one of her races, fell deeply in love with her and prayed to Venus for help, as he was sure he could never outrun the beautiful huntress. Venus sent Hippomenes three golden apples with which to slow her so that he might keep up with her and ultimately win the race. He strategically tossed the golden apples before her as they raced, each a little further away from her path than the first. As she slowed to bend down to pick up each golden apple, Hippomenes was able to keep pace with her and eventually win by half a stride. Without Venus' intervention, Hippomenes would not have stood a chance. Name your girl Atalanta if you want a fleet-footed girl that can outrun all of the boy dogs at the agility trial.
Athena was the goddess of mental agility, intelligence, art, literature, strategy, and weaving, among many other skills. She is beautiful, brave, and wise. The city of Athens was named after her and she figures prominently in many stories, including the Odyssey and the Trojan War. Unlike Ares, she is known for her fairness in battle and for a cool-tempered strategy: She only fought if she had to, and never without reason. As the warrior goddess of wisdom, her name is appropriate for smart dogs who don't need to throw their weight around and find other ways to make things right.
Nike, the winged goddess of victory, represents strength, speed, and triumph. She flew around battlefields in a chariot, rewarding the victors with glory and fame represented by a laurel wreath. She is often depicted on Greek coins, shares her name to a popular line of athletic shoes, and can also be seen in the hood ornament on a Rolls-Royce. If you like to win fame and glory at Agility Trials or Flyball Tournaments, name your girl Nike.
Penelope was the wife of Odysseus, and a very good wife indeed. While he was on his ten-year journey trying to return home after the Trojan War, most believed that Odysseus was actually dead. Many suitors tried to convince Penelope to remarry. Believing that Odysseus was still alive, Penelope stalled for time. She announced that she would remarry when she finished weaving a funeral shroud for her father-in-law. In reality, she would weave all day, and then unravel her weaving all night. If you want a smart and faithful girl dog that is as nimble in her actions as she is in her mind, name her Penelope; you can call her Penny.
Greek Names for Female Hunting Dogs
Artemis was known to the Greeks as virgin goddess of the hunt and mistress of animals. At Ephesus in Turkey, her temple became one of the Seven Wonders of the World. Known also as the goddess of the hills and forests, she is depicted in paintings and statues in a forest setting, carrying her bow and arrows and frequently accompanied by a dog or a deer. Name your female puppy Artemis if you want a beautiful, faithful, and independent hunting dog.
Callisto, which means "most beautiful, " was the daughter of Lycaon, king of Arcadia, and was one of Artemis' hunting companions. As an attendant of Artemis, she took a vow of chastity. When Zeus took a liking to her, poor Callisto was transformed into a bear by his wife Hera out of jealousy. Then Zeus, taking pity on her, transformed her into a bear in the heavens, thus creating Ursa Major, the bear constellation. If you want a beautiful and loyal hunting companion that is also a star in her own right, name her Callisto.
Atalanta: Not only was she fleet-footed (see her other myth, above), she was a skilled huntress as well. Abandoned by her father at birth for being a girl, she was rescued by a bear and raised by hunters. Atalanta was famed for being the first to draw blood in the Calydonian boar hunt. After her success with the boar, her father rediscovered her and sought to have her marry a proper suitor. Her early rejection by her father created a grudge wherein she swore to never marry. See Atalanta's agility tale above for the story of her famed foot races with potential suitors. If your dog was a rescue, this might be the perfect name. If you are seeking a skilled and tenacious hunting dog that will beat the boy dogs to the quarry, name her Atalanta.
Share this article
Related Posts