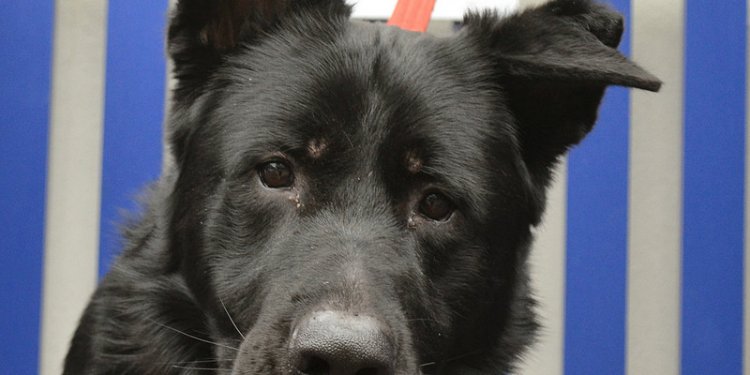 German Shepherd boy dog names
So you finally found the dog you want to be part of your family for years to come and it is now time to decide on a name! Naming your dog is an important step, after all it needs to suit him as a puppy and as he matures into an adult dog. It also needs to be a name you are happy saying and hearing a lot each day! What we name our dogs also says a lot about who we are. When you are out in the dog park calling for Edward or Bella, or perhaps Darth Vader or Yoda you are giving a clue to other dog owners about your own likes and personality. Once it was the case that dog names were separate from our names. Nowadays rather than using names for dogs like Rover more owners are using people names. Sometimes people will name their dogs after other famous animals or people but it can also help to think about what a name means and match that up with your dog.
According to live statistics of PETMD, the largest pet website, In the first quarter of 2016 Gus is at the top of the 150 most popular male dog names.
Here is a look at the 150 most popular male dog names so far in 2016 and what their meaning is.
Rank
Name
Meaning
Gus
Character in Lonesome Dove
Trapper
Good name for a hunting dog
Finn
The name Finn comes from the Irish origin. In Irish The meaning of the name Finn is: Fair. Mythology; Finn Mac Cumhail was legendary Irish 3rd century hero similar to the English Robin Hood. His warrior-followers were named Finians
Cooper
Cooper means cuddles to me and fun!
Bailey
Bailey got his name originally simply because he was a similar colour to the drink
Boomer
Strong bold outgoing always returns home also Boomerang
Otto
Good German name.
Hawkeye
For a dog with keen eyesight
Wrigley
Home field of the Chicago Cubs
10
Ace
Batmans dog
11
Butch
Macho manly
12
Lucky
Be saved as a puppy of the street lucky to be alive
13
Axel
Father of peace
14
Gunner
Gunnar is a male first name of Nordic origin The name Gunnar means fighter soldier and attacker but mostly is referred to by the Viking saying which means Brave and Bold warrior
15
Diesel
Full of energy and power
16
Delgado
German Shepherds name in the movie Beverly Hills Chihuahua
17
Max
Fun and happy
18
Evan
The name Evan is an American baby name. In American the meaning of the name Evan is: Stone
19
Buddy
Keep it up or my best friend
20
Ricky
In English the meaning of the name Ricky is: Abbreviation of Richard 'powerful; strong ruler.' Also a, meaning gifted ruler, people ruler, aOld German Theodoric. "
21
Bentley
In English the meaning of the name Bentley is: Derived from a surname and place name referring to a clearing covered with coarse grass. From the bent grass meadow. "
22
Czar
The name Czar is a Russian baby name. In Russian the meaning of the name Czar is: Emperor
23
Chad
In English the meaning of the name Chad is: Protector; defender. English form of a Welsh name meaning battle or warring. Famous bearer: 7th- century bishop St Chad founded the Samaritans, a charitable organization providing service for the suicidal and despairing.
24
Coco
Coco was a gift sent from heaven
25
AJ
A stands for a leader a kind dog a loving dog J stands for just so cute just so kind Its a wonderful name for a dog
26
Rocky
Boxer in the movie series Rocky
27
Jake
Love a best friend one and only friend
28
Maximus
Strong and mighty
29
CJ
Cj' is an abbrievative name usually based a person's initials
30
Moose
Moose's origin is English-American. The meaning of the name is resembling the animal; a big, strong man.
31
Dodge
My dads truck
32
Charlie
Of French origin also Charles or Charley
33
Cody
Loving kind and gentle soul with intuitive instincts for others feelings or thoughts
34
Dexter
The name of a fictional serial killer on the TV series Dexter
35
Bear
A big strong kind of dog
36
Jack
Best dog ever
37
Angus
Scottish name meaning First Choice Good name for the pick of the litter
38
Spencer
Its a name of kindness and unconditional love for your special pet it means wise and strength majestic beauty
39
Otis
The name Otis just suits this little guy He is charm itself
40
Brody
The wise one
41
Tucker
Slang for food in Australia as in I must get home to get me some tucker something you cant live without
42
Blue
Dog on childrens show BluesClues
43
Amos
Strength descendant of Christ
44
Sam
He was (God rest his beautiful, perfect soul) named after a good friend of mine of whom I regarded as loyal, honest and genuine."
45
Blitzen
I rescued him during Christmas time
46
Biscuit
For the dog who loves treats
47
Fritz
German masculine name
48
Grommit
Dog from cartoonWallace and Gromit"
49
Emmet
In German the meaning of the name Emmett is: Powerful.
50
Shamus
The name Shamus is an Irish baby name. In Irish the meaning of the name Shamus is: Irish supplanter.
51
Klaus
Strong loyal loving
52
Scout
little girl in the book 'to kill a mockingbird'
53
Oliver
Cutest breed I've ever seen!
54
Huck
Though forever tied to Huck, short for Huckleberry, Finn, this is an undeniably cute short form that may...
Share this article
Related Posts