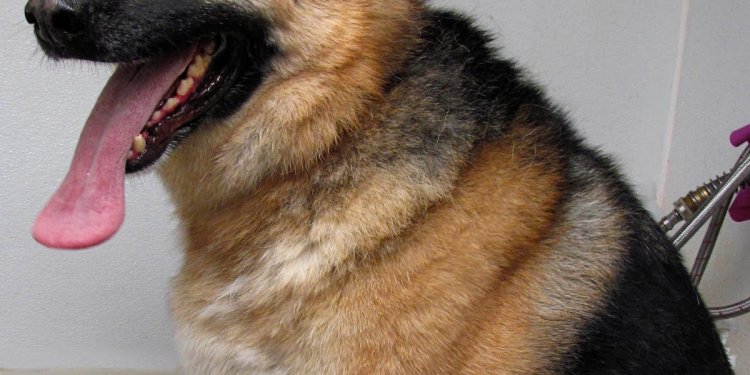 Short haired German Shepherd mix
I have LC #2 & #3, and all of then have had parents with normal stock coats. As KayElle said, it's a recessive gene, so obviously all the parents had the gene or they would not ever produce coats in their litters. Dena's litter had 2 coats, Keefer, I believe, was the only coat in his litter, and Halo's litter also had 2.
Whether or not such a pairing (your female to that male) would produce any coats would depend on whether or not your dog carried the gene. If I'm remembering what I've read correctly, the percentage of coats in the litter would be higher if one dog had the gene and the other dog actually WAS a LC than if both were stock coats that just carried the gene. It would not matter which dog though, the dam or sire, was the LC. And two LCs would produce an entire litter of LCs.
Some breeders do breed for coats or use coats as part of their breeding program but it's frowned on because it's outside the standard. The SV is apparently allowing LCs as of 2010, but I think they're being kept separate from the stockcoats, not bred with them.
The only way you'd know for sure that a dog did not carry the LC gene would be to breed it to dogs who do - if those pairings never produced coats, you'd know that the gene is not there.
-Debbie-
To view links or images in signatures your post count must be 10 or greater. You currently have 0 posts.
Share this article
Related Posts