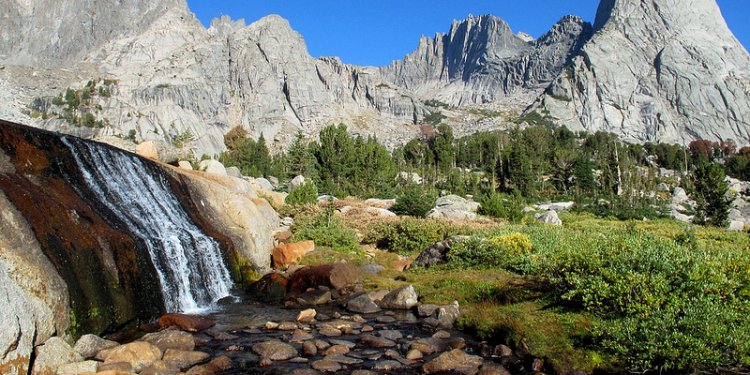 What German Shepherds eat?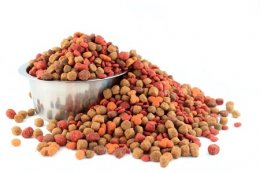 These dogs, which can weigh as much as a hundred pounds, can and will eat more than bag of food every week, if their owner is not paying attention. It is very important to watch what a GSD eats and how much he eats, as these dogs are prone to gastro-intestinal distress, especially due to overeating.
These large, intelligent, active dogs need a highly nutritious, filling food that sustains their activity and their brains. Unfortunately, the cheapest foods on the market are not going to provide the kinds of nutrition that is going to support a German shepherd's health and wellness. Here are some tips to make sure you find the right kind of food for your adult German shepherd dog and to make sure he is fed properly.
It's more about the right food for your dog than about the best dog food for German Shepherds
Finding the best dog food for a German shepherd can be difficult. There are many conflicting signals about what shepherds eat, what foods are best, what kind of allergies they face, and whether nor not a German shepherd raw food diet will benefit your dog. Finding the right dog food to keep up with German shepherd eating habits doesn't have to be impossible, however. Follow these tips to make sure that your dog gets the right nutrition for his breed and for his stage of life.
Consider your Shepherd's nutritional needs
Because these dogs are large and strong—nearly 80% of a German shepherd's weight is comprised just of muscle and bone—their primary nutritional need will be protein and fat. Your dog's specific needs may be different. If he needs to lose weight or put it on, he might need a dog food formulated to help dogs lose weight or put it on. High quality dog foods will be at least 18% protein and 5% fat. Puppy formulations will have a higher protein and fat content, but most German shepherds only need to be on puppy food until they are six months old.
Make note of your GSD's activity level
Dogs who live an active lifestyle will need more than 1700 and less than 2200 calories every day. Most German shepherds are naturally active, but they will become less active as they age. Additionally, your dog might just not be as active as others, just as some humans are naturally less active. These dogs will need a lower caloric intake. In between 1700 and 2200 is a good place to start, and then calories can be upped or reduced if you notice the dog is too skinny or gaining too much weight.
Know what ingredients to look for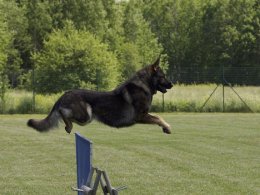 The number one ingredient to look for is a healthy source of protein. The very first ingredient on the bag should be a source of protein—and one that your dog is not going to be allergic to. Chicken, beef, and fish are all great choices for dog food, but there are dogs in the German shepherd breed that are allergic to one of these three sources of protein, so always make sure to read the bag.
Additionally, there should be a healthy source of fat. Fish is another good option, but vegetable oils are primarily used as a healthy fat for German shepherds. In order to keep his energy up, you will want to look for carbohydrates like barley and rice. In short, you want the dog food to be dominated by real food with names that you know and recognize. Anything that contains "by-products" should go back on the shelf.
Know the Dog Food brands
Not every brand is going to produce a dog food for German shepherds specifically. In fact, most brands don't. However, both Royal Canin and Eukanuba produce high quality dog foods that are formulated specifically for German shepherds. Many natural brands like Blue Buffalo or Blue Wilderness will have a formulation that is perfect for large breeds like the GSD. These will usually have a good ratio of carbs to fat to protein that will keep a shepherd strong and healthy, even if the formula isn't just for German shepherds.
Dry Dog Food or Wet Dog Food
Dry food or wet food? Because there are many great dry food and wet food options for German shepherd owners, many have difficulty picking between these two types of food or knowing whether they can be mixed. While wet food might seem like the best option, especially because it is sometimes contains raw pieces of meat or other nutritional draws.
Share this article
Related Posts