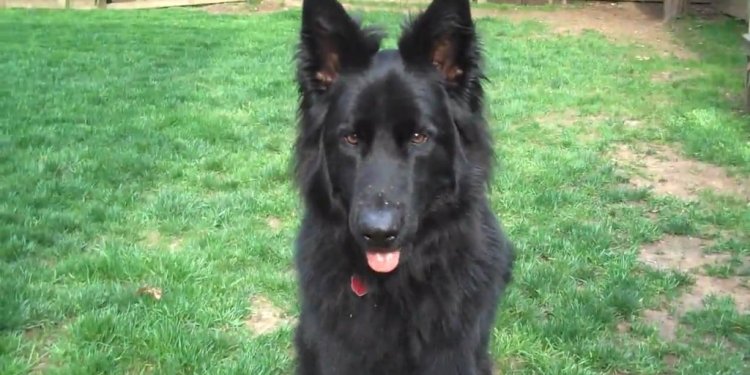 Black German Shepherds
Adorable clip shows German Shepherd licking and caring for small baby
Huge hound can be seeing licking his arms and legs in a motherly manner
Filmed in Camden County, New Jersey, the dog even paws at the cradle
This is the adorable moment a German Shepherd licks and cares for a baby like his its own.
The huge hound can be seen sniffing and licking the arm of a baby - who looks only a few months old - in Camden County, New Jersey.
The youngster sits in a cradle with a dummy in his mouth and stares at the animal while it fondly licks his arms, legs and tiny feet.
The huge hound can be sniffing the hands of the tiny baby and fondly licking his arms, legs and feet
At one point, the dog even paws at the bottom of the baby chair, seemingly trying to bring the child closer.
The baby seems to enjoy the attention and can be seen holding his hand towards the cute brown and black canine.
Eventually the dog stretches before strolling over to the sofa where it rests her head in between the legs of the person recording.
It then wags its tail contently as its owner scratches its head.
Filmed in in Camden County, New Jersey, the baby seems to enjoy the attention and can be seen holding his hand towards the cute brown and black canine
Share this article
Related Posts