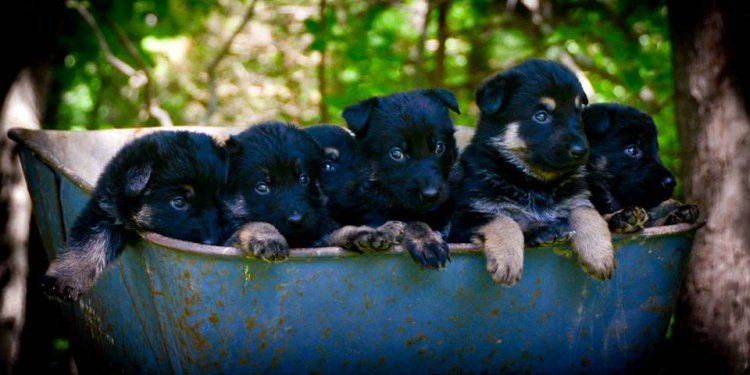 Male German Shepherds for Sale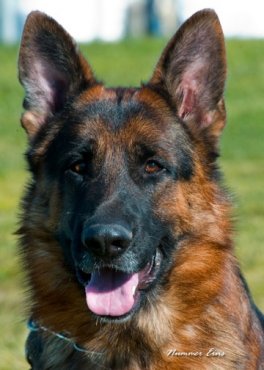 Trained German Shepherds, Personal Protection Dogs, K9 Estate Security Dogs for Sale
Wustenberger-Land is your #1 choice for the worlds Top German shepherd dogs.
GERMAN SHEPHERD DOGS FOR SALE
ALL LEVELS OF TRAINED GERMAN SHEPHERDS AND PUPPIES

OBEDIENCE TRAINED GERMAN SHEPHERDS

TRAINED PERSONAL PROTECTION DOGS, K9 Estate GERMAN SHEPHERD DOGS, Trained German shepherds.

PRICE RANGE FOR OUR TRAINED/TITLED GERMAN SHEPHERDS start $6, 500.00 and increase to very high amounts DEPENDING ON LEVEL OF TRAINING AND PLACING IN INTERNATIONAL COMPETITION. PRICES ARE HIGHER FOR GERMAN VA-HIGHLY TITLED GERMAN GERMAN SHEPHERD DOGS FOR SALE.

ALL LEVELS OF TRAINED GERMAN SHEPHERDS

TRAINED PERSONAL PROTECTION DOGS, TRAINED GERMAN SHEPHERDS FOR SALE

Tel: +1- 661­-268-1486
Cell: +1-661­-904-5382 (Michael)
Cell: +1- 661­-904-4737 (Jan)
Personal Protection dogs, Males for sale
Intorducing Urban
IPO3, Angekort-Personal Protection trained
DOB
Urban is proffestionally trained and IPO3 titled by our top trainers in Germany.
A rare oppertunity to own a pure German bloodline German shepherd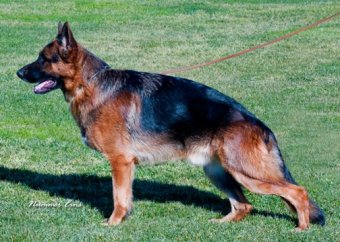 of top show quality that can work.
Urban has impecable strong work ethics. He will protect his family and home.
He has been trained to a level 3 in K-9 securtiy, Personal Protection
and Estate home security.
Urban is accustom to flying private and public internationally, rides -protects in automobiles, large boats.
He would work well with private police security or
with as bodyguard-k9 Team.
Monthly Maintenance is strongly reccomended.
Price Upon Request
Past sold trained German shepherds from Wustenberger-Land
Introducing:
Uno vom Wustenberger-Land
(Sire: V1 Hugo vom Wustenberger-Land IPO3, kkl1 x Dam: VA Jazmin vom Wustenberger-Land)
This young German shepherd male is of pure German bloodlines, both the sire and dam are of the utmost highest quality, schutzhund-IPO titled, breed survey with excellent hip and elbow rating making this breeding pair the best availabe for breeding purposes.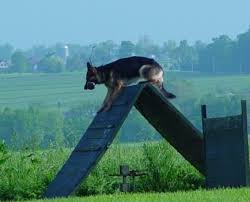 Uno is a beautiful one year old trained German shepherd for sale, he is obedience trained by Michael Kempkes in our home in Los Angeles, Calif., Uno has a wonderful temperment, super fun and loving but protective male.
He is good with other dogs, children and is super easy to handle.
Uno will come with excellent house manners and neutered.
Price upon request.
SOLD
_______________________________________________
Luke vom Wustenberger-Land: Young German Shepherd male for sale.
Sire: V Xerxes vom Wustenberger-Land, IP03 KKl1 hd-ed a1 Dam: V Yakira vom Wustenberger-Land, ScH.1 KKL1 hd-ed a1
Luke has super temperment and structure. Will make an outstanding protective
companion, proper foundation work has been done to make sure Luke was well socialized. He is of outstanding structure and would make a very good schutzhund show prospect.
Xerxes is the North American Young dog Sieger, Rated number one in the USA!
' '
Xerxes vom Wustenberger-Land is a male of very good structure, Super temperament and outstanding rare dark red and black color so sought after. He is wonderfully easy to handle, very clean and well mannered in the home. Wonderful and loving to children but protective of the family.
Not only does he have an excellent attitude for the show ring and proven record, being rated number one in one of the most prestigious events in the USA. But would make great family companion and personal protection dog.
Xerxes can prove to be a valuable addition for any kennel´s breeding program as his bloodlines are ALL VA-V Schutzhund titled and breed survey to kkl1. Xerxes is a IPO 3 kkl1 HD-ED Normal. He is the North American young dog Sieger making him the number one male in his class in the USA! Xerxes is in the process of training to receive his IPO 3 degree and advanced levels of personal protection for K-9 estate security.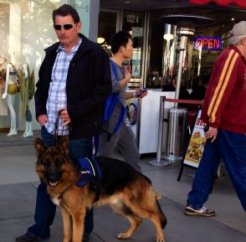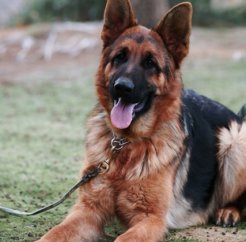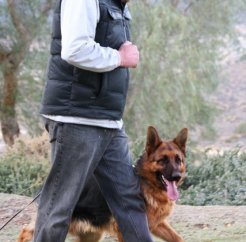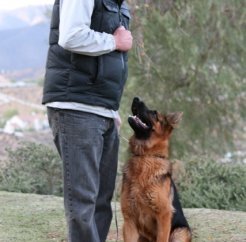 Share this article
Related Posts