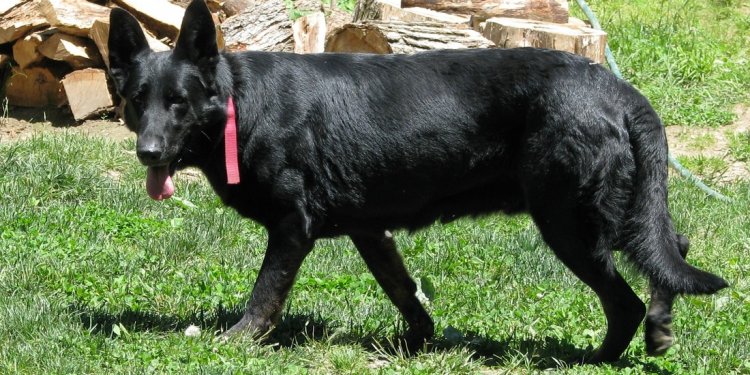 Solid black German Shepherd
German shepherds grow from 22 to 26 inches tall and weigh 77 to 85 pounds. They have a lifespan of around 13 years. Double coat, plush coat and long-haired coat are the three varieties of German shepherd, and their coats may be black, tan, sable, white, blue or liver colored. Many call German shepherds with white coats American white shepherds.
German shepherds are faithful and brave. They should receive training from an early age, and they are one of the most trainable breeds. Owners put German shepherds to work as sheepdogs, guard dogs, police dogs, guide dogs and rescue dogs in the military. They are prone to suffering from hip and elbow dysplasia, blood disorders, digestive problems, epilepsy, dwarfism and flea allergies.
German shepherds need daily walks or jogs for exercise, and they require regular grooming. German shepherds are heavy shedders, and they should only receive a bath when necessary. If caregivers wash German shepherds too often, they may develop skin irritation due to having too little oil on their bodies.
Learn more about Dogs
Share this article
Related Posts