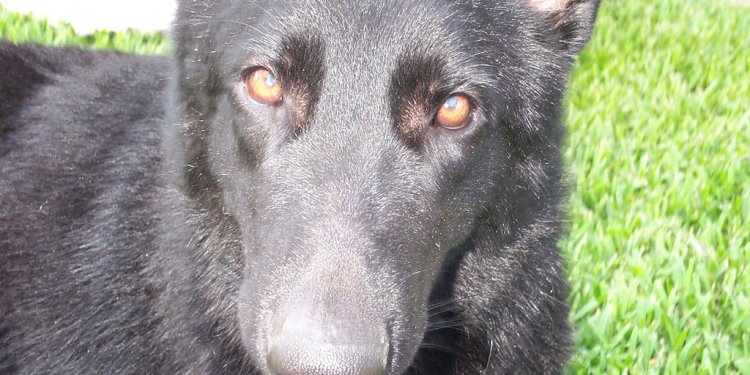 Black Shepherds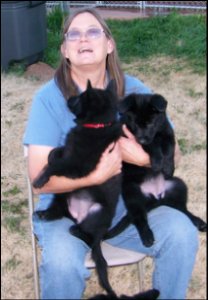 My name is Judy and I have a passion for German Shepherds.Ive been raising these dogs since 1999 when we got our first GSD, Jack.When we went to "just look" I had a feeling that something was getting started. I live with my boyfriend on a 12 acre ranch in central Arizona in the heart of the Verde Valley.My 3 grandchildren(3, 6 and 9yrs.), visit often.
We live half way between Phoenix and Flagstaff (a 1-1/2 hour drive from Phoenix). My pups are raised around horses, goats and chickens. My black SchH titled working dogs are imported directly from Germany.
My AKC registered dogs have been x-rayed free of hip dysplasia. We all spend a lot of time with the pups. Early socialization is crucial in the development of a successful K9. I also encourage my puppies to chase a ball from day one, not only because they enjoy it, but also because it provides good socialization and a good foundation for further training.
Whether they do Schutzhund or not, it`s a quick and fun way of excercising an atheletic breed of dog.
Please contact Judy,
Share this article
Related Posts