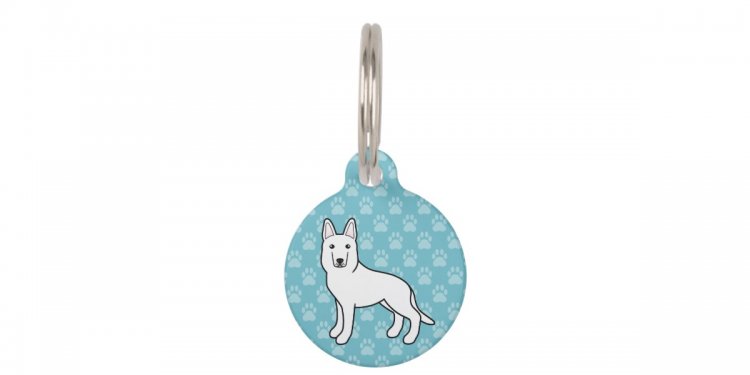 White German Shepherds info
The WHITE GERMAN SHEPHERD DOG CLUB INTERNATIONAL, INC.™ is an international organization whose purpose is to protect and preserve the heritage and integrity of the white-coated German Shepherd Dog. The Club is dedicated to promoting the interests of this beautiful dog by educating the public and hopefully, some day, turning the tide of prejudice against the white-coated German Shepherd Dog. The WGSDCII™ is the largest and oldest organization serving owners, breeders and fanciers of the white German shepherd. The Club encourages and promotes quality breeding of the white German Shepherd by collecting and distributing information pertinent to all white GSD owners through our publications and special programs.
The first Club was formed in 1964 in Sacramento, California. In 1969, it was followed by the White German Shepherd Dog Club of America. In 1977, the national club for the advancement of the white German Shepherd Dog became known as the "White German Shepherd Dog Club International, Inc." This is the Club that exists today. Presently, there are many Chapters of the WGSDCII™ across the United States, with new ones being formed all the time. The WGSDCII™ and its Chapters offer conformation shows, obedience matches, demonstrations and many other activities.
The White German Shepherd Dog Club International, Inc., publishes a quarterly newsletter, The Shepherds' DIN, which contains Club news, historical articles, a Breeders' Directory, and miscellaneous feature articles and photographs, which is mailed to all Club Members. Members of the Club are invited and encouraged to contribute to The Shepherds' DIN by sending information to the DIN Editor. The WGSDCII also maintains a "Breed Book" which is a showcase of white German Shepherds with pictures, pedigrees, show records or just fun facts about white GSDs. Your dog doesn't have to have any special talents to be featured; it is a living history of our breed. See Officers, Chapters and Contact People page for the address of the Breed Book Editor for forms to submit your dog to the Breed Book or to purchase a Book for yourself. If no Editor is listed, you may also email the Club President
Awards are offered by the WGSDCII™ for completing titles in the following areas: Conformation (WGSDCII Championship), obedience, tracking, herding, therapy dog, temperament testing, Canine Good Citizen, and Schutzhund.
The Princess Memorial Obedience Trophy is offered by Club member Joyce Ann Matejcek in honor of her top scoring obedience dog, "Princess." It is awarded to the individual dog with the highest average of 3 scores achieved above 190 in AKC or CKC obedience trials. For information on the Princess Memorial.
Share this article
Related Posts