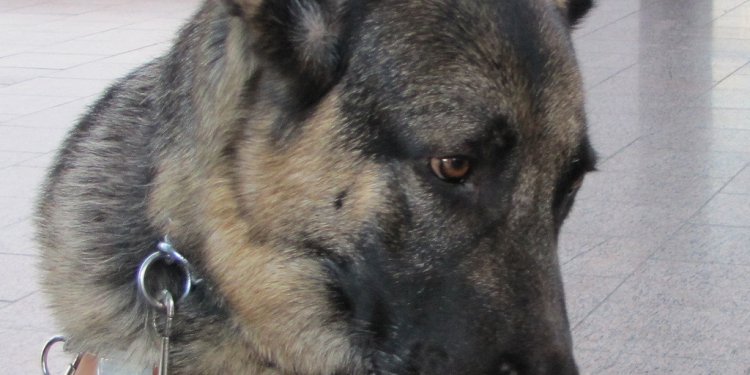 German Shepherd Guide dogs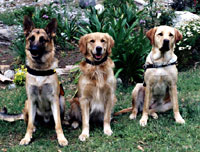 Breeds Used: We use 70% Labrador Retrievers, 15% Golden Retrievers, and 15% German Shepherds. The Labrador Retrievers make up the majority of our dogs because we have found them to be the most successful breed used for guide dogs. In fact, the Labrador Retriever is the dog most often used for guide dog programs throughout the world.
The Matching Process: Upon completion of formal training, the dogs are carefully matched with blind students by our licensed trainers, taking into consideration their lifestyles and environments. In addition, the personalities of both student and guide dog, size, strength, pace of walk and energy levels of each are also matched to ensure a harmonious relationship.
Before it is time to match the guide dog, the guide dog recipients have gone through an extensive application and review process that has allowed our trainers to know a great deal about the needs of that individual in a guide dog. The trainers by this time have a good idea of what dog would be best for the each applicant. Students are additionally evaluated during the first few days of instruction providing our trainers with even a better idea about the pace, strength, personality, and needs of the student. With the trainer's extensive working knowledge of their dogs, they are able to match up the best guide dog for each individual.
When the dog is issued, the student is provided with the dog's name, breed, and information about the dog's personality. The overall deciding factor is the individual student's ability to control and develop a good working relationship with the dog.
See also:
Share this article
Related Posts