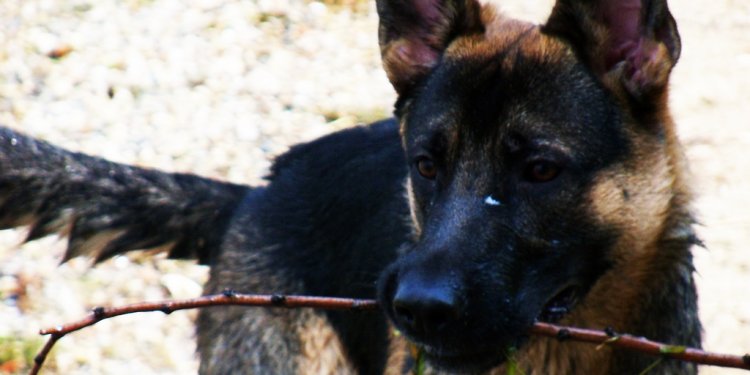 Dogs 101 German Shepherd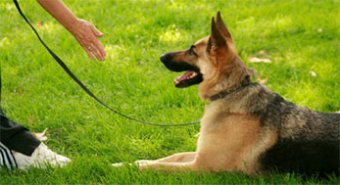 8 German Shepherd Training Tips You Can Use
German shepherd training really starts the day you first bring the puppy into your home. There are some things you will want to be aware of even before you purchase a book on dog training, which is not a bad idea if you're not sure just where to start. If you've never owned a German shepherd before, or never tried to train a dog before, the information you'll find in the next few paragraphs should help to get you started in the right direction.
Why This Breed Makes a Good Scholar
Two of the reasons the German shepherd (or simply "shepherd") makes a good scholar is that it is a very intelligent breed to begin with and it is also a dog that is bred to respond well to training, which is one reason they make excellent police, guard, service, and rescue dogs. If you purchase a puppy of this breed from an established breeder, you'll more than likely be bringing a bright, young student into your household. In short, it's all in the breeding.
Becoming the Pack Leader – Rules for You to Follow
If the teacher doesn't have control of the classroom, the students aren't apt to learn much. If your shepherd dog doesn't recognize you as the leader of the pack, it will either ignore you or try to take the lead itself.
Training involves more than just teaching your shepherd dog commands. You first have to teach the dog to pay attention to you, and to do that, it has to recognize you as the leader of the pack. Dogs listen to and follow their pack leader. Being the pack leader isn't restricted to training time. You have to be the pack leader all of the time, which means you have to start teaching the dog boundaries of behavior before you even think about teaching it to 'sit' or 'stay'.
Share this article
Related Posts