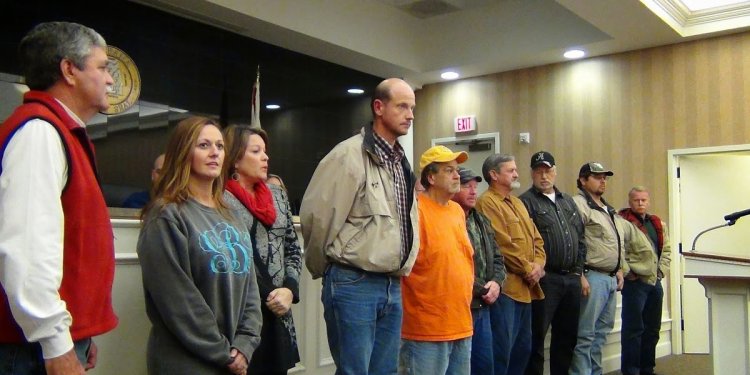 Alta-Tollhaus German Shepherd dogs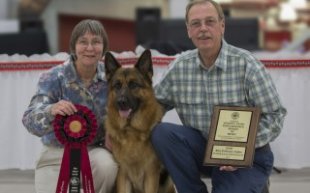 HARWICH — The husband-and-wife team of Jack Burns and Lynda Brogden-Burns, best known as the animal control officers in Harwich and Brewster, spend their working hours caring for the towns' furry and feathered residents. In their free time, they're focused on their own rambunctious four-and-a-half-year-old.
Aiden is a German shepherd who recently won the coveted Performance Award of Merit from the German Shepherd Dog Club of America, becoming one of only a dozen or so dogs to win the annual prize.
"I've always been a shepherd guy, " Jack said. "Over the years, I always managed to find a nice shepherd at the shelter." The two have each worked for the Animal Rescue League, which operates a pet shelter in Brewster. Lynda's passion is training dogs, and while she has a soft spot for labs, she also loves German shepherds.
Having done online research first, the two visited Michigan-based Alta-Tollhaus, which specializes in breeding German shepherds. For the uninformed, there are three main subsets of that breed, and Jack and Lynda were interested in the West German show line of dogs.
"They're high-drive, " Jack said. "Nothing fazes them." This breed has a famously good temperament, and only two pups in the litter they saw were willing to climb over Jack's legs to get to a treat. One, Aiden, came home to Harwich with them.
By just 12 weeks of age, Aiden was eagerly learning the skills that would one day earn him an impressive résumé, a title, and more letters following his name than the average university professor.
Having earned a title for agility, Aiden learned tracking, obedience and the kinds of protective skills used by police dogs – though his training is purely for sport, not vocation. His most recent honor came at a competition at Purina Farms in Gray Summit, Mo. He came home with a ribbon and a certificate.
"Most people brag about their real children like this, " Lynda quipped. She and Jack have no children together, so they don't mind spending plenty of time with Aiden and their other pets. At home, lab Dylan and cat Lamont get just as much attention, though Lamont occasionally finds himself getting herded by Aiden, who can't deny his shepherd genes.
Lynda and Jack gladly show an album with photos of Aiden bounding over obstacles, running through water and passing various other tests. The pictures show something important: the dog is clearly excited and happy, barking and tail-wagging his way through the toughest challenges.
"He loves to work, " Jack said.
"He'll pretty much do anything we ask him to try, " Lynda added. So far, he likes every challenge he's been put to.
The world of show dogs can be predatory, and some owners push their animals to their limits. For Jack and Lynda, it's easy to spot competition dogs who aren't enjoying themselves.
"We would never do that, " Jack said. They had a previous dog who was in various competitions, and when the dog became injured, he simply became just the family pet, "which is great, " he said.
At four-and-a-half years of age, Aiden could keep competing through age 10 or 11, provided he remains healthy. "And as long as he's enjoying it, too, " Lynda said.
Traveling to training sessions and competitions takes up most of the couple's spare time, but it's also a fun way to see different parts of the country while spending time together.
Share this article
Related Posts