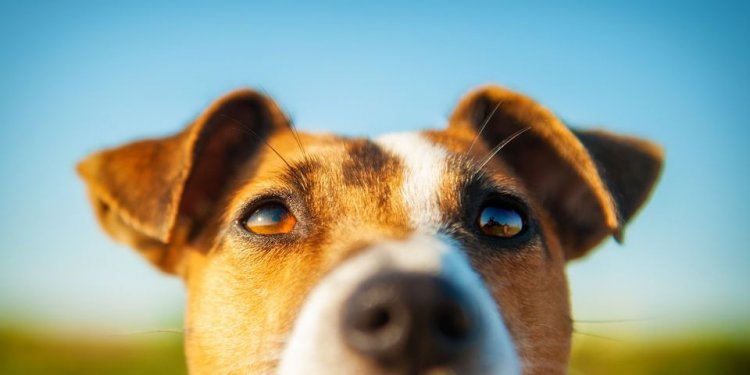 Dog details information
My pet already has an ID tag, do I also need to microchip?
Yes! Your pet should always have a collar with up-to-date ID tags. However, when collars and tags are damaged or lost, the microchip is your pet's only form of permanent identification.
Where can I get my pet microchipped?
If you are certain that your pet does not already have a microchip, many municipal shelters, clinics, and veterinarians provide microchips for a modest fee; some even offer walk-in services. Call facilities in your area to determine availability and pricing. Don't let cost keep you from protecting your pet. Some animal shelters and non-profit clinics offer low cost and free microchip options. Here are some suggestions on Where to Find Low Cost and Free Microchips.
If you think your pet may already have a microchip, ask your vet to scan for one using a universal scanner (a scanner that reads all three frequencies of microchip that your pet could have). Write down the microchip number and keep it with your pet's records.
Once your pet is microchipped and you have the microchip number, be sure to register the chip with your contact information. Remember, a microchip is not a GPS or tracking device. It is only when your lost pet is found, scanned, and searched in an online registry that someone will be able to contact you. It is critical that you keep your contact information current in a microchip registry like the Found Animals Registry. Register your chip for FREE.
Does microchipping hurt my pet?
Implanting a microchip is essentially the same as administering a vaccine. While your pet may feel a little pinch, any pain should be over very quickly. No anesthesia is required. Once the microchip has been inserted, your pet won't even know it's there. You can see just how tiny microchips are in our How Big is a Microchip? blog.
Registering Your Pet(s)
How do I create an account with the Found Animals Registry?

Follow the steps below to register your pet. You can also watch a video tutorial on How to Create a Pet Owner/Rescue Group Account.

To begin, you will need your pet's microchip number handy. Not sure where to find it? See the FAQ below for assistance.
Start here and fill in all of your contact information on the page titled "Pet Owner: Create Your Account". Remember, the more information you give us, the more ways we have to reach you if your pet is ever lost. Click next at the bottom of the page when you are done.
On the next page titled, "Your Pet's Information", enter the microchip number and basic information about your pet. When you are done, click "Save" at the bottom of the page.
You will now be taken to the "Pet Owner: My Profile" page. Here you can add an emergency or veterinary contact by clicking the red "edit" under each section. More contacts give us more people to notify if your pet is ever lost.
To complete your pet's profile, click on "My Pets" under the menu bar on the left.
Select "Pet Profile" under the icon/photo for your pet. Here you can add more information about your animal. Please consider adding a photo of your pet using the button at the bottom of the page. Click "Submit" when you are finished.
Congratulations! Your pet is now protected in the Found Animals Registry.
To add another pet, click on "+ add another pet" at the top of the "My Pets" page. There is no limit to how many pets you can add to your account.

Where can I find my pet's microchip number?

In order to register your pet you will need its microchip number. This number will be 9, 10, or 15 digits long depending on the type of chip implanted in your pet. Each microchip has a unique number, like a social security number, that will forever be associated with your pet and only your pet.

The microchip number should be printed on the paperwork you received from your vet when your pet was microchipped, or from the rescue group or shelter where you adopted your pet. If you cannot find your paperwork with the microchip number you will need to have your pet scanned and write down the information. Most shelters and vet clinics are happy to scan a pet for free and write down the microchip number for you. Call ahead to verify that they have a universal microchip scanner and are willing to scan your pet. Once you have your pet's microchip number, keep this information in your pet's records.

Which brands of microchip can I register with Found Animals?

The Found Animals Registry accepts all brands and frequencies of microchip.

I tried to register a microchip, but it says that it is already registered. What do I do?

There are a few reasons why you may have received an "already registered" message when trying to register a microchip in our system.

If you recently adopted from a shelter or had your pet's chip implanted or scanned at a clinic: Found Animals Registry works with many animal care organizations to automatically register pets at the time of adoption or microchipping. If your provider is one of our partner organizations it is possible that an account has already been created in your name using the information that you supplied at the time of service. If you provided an email address at the time of adoption/microchipping, Found Animals Registry sent you a message with information on how to log into your account. Be sure to check your spam folder for this confirmation email. If you still need assistance, Contact Us using this form. Our customer service team will get back to you within 24-48 hours.

If you recently adopted a pet from a rescue group or private party: It is possible that your pet's microchip is still registered to the previous owner in our system. If you are in communication with them, you can ask them to log into their Found Animals Registry account and transfer ownership to you online. Please see the for more information. Alternately, you can email a copy of your adoption paperwork to registryhelp@found.org so that we can begin the process of transferring the pet to you. Please be sure that your name, date, pet information, and microchip number are clearly visible in the paperwork you send, along with the previous owner's information.

The registry says my email is already in use, but I never set up an account. How can I log in?

Found Animals Registry works with many animal care organizations to automatically register pets at the time of adoption or microchipping. If your provider is one of our partner organizations, it is possible that an account has already been created in your name using the information that you supplied at the time of service. This would mean that your email address already exists in our system. Follow these instructions to access your account:
Share this article
Related Posts