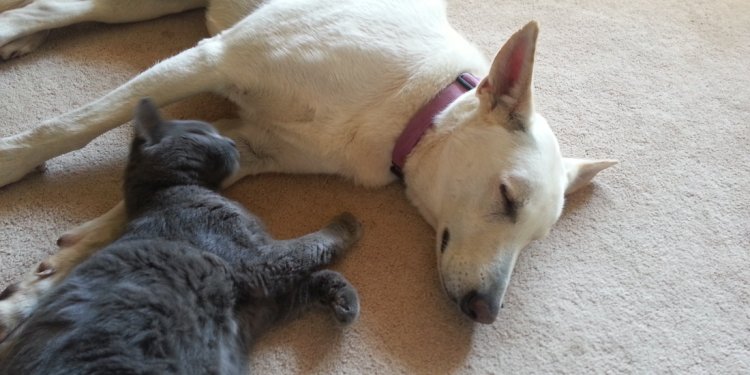 White GSD for sale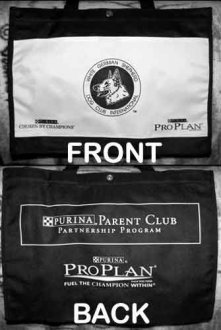 White German Shepherd Rescue
2807 W Michelle Drive
Phoenix, AZ
Checks should be made payable to "WHITE GSD RESCUE" and will go to
benefit the rescue of white German Shepherd Dogs
White German Shepherd Rescue
2807 W Michelle Drive
Phoenix, AZ
Checks should be made payable to "WHITE GSD RESCUE" and will go to
benefit the rescue of white German Shepherd Dogs
WGSDCII Tote Bag
Please send $20.00, which includes shipping and handling to:
Rose Ingram
1150 CR 249
Terrel, TX 75160
(972) 524-6773
Checks should be made payable to "WGSDCII."
"
The White German Shepherd Book
" by Strang
This book is out of print and only a very limited number of copies are available.
Please send $35.00 plus $5.95 (per book for shipping & handling) to WGSDCII c/o Nancy Swanner, 2807 W Michelle Drive, Phoenix, AZ 85053. Checks should be made payable to "WGSDCII."
Please note that these books are "new" (they have never been read), but were published many years ago, so in that sense, they are "old." They were purchased in the original printer's wrap, which was removed only to dust off each book. Please email for details.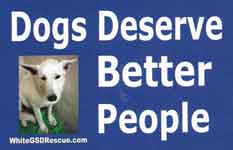 WGSDCII Calendars
OUR BEAUTIFUL NEW COLOR CALENDARS ARE HERE!!!
12 FULL COLOR months of our beautiful dogs
.00 includes mailing. Prior years (black & white) are available each plus postage per calendar. Prior year's color calendars are $6.00 plus postage.
WGSDCII Calendar Editor, Dianne Petrone
PO Box 140288
Dallas, Texas 75214
Phone: 214-906-8090
Editor
See also:
Share this article
Related Posts